Enjoy blueberries too? This tasty collection of fresh blueberry recipes is for you. Cake, muffins, donuts and more. Get ready for plump and juicy blueberry season!
Do you go berry-picking? It's something I remember doing most summers as a kid. Back then, it seemed a bit more like a chore. Now, I find it calming and rewarding. It's hard to beat the taste of freshly picked berries, don't you agree?! Plus, I find it reassuring knowing exactly where my food comes from.
Whether you pick fresh blueberries straight from a shrub, find them at a farmer's market, or buy them from the organic section at the grocery store, you simply can't go wrong with this healthy and tasty treat. To celebrate berry season, I've gathered up some of my favourite blueberry recipes and ideas for you to try. Enjoy!
What to Make with Fresh Blueberries
Blueberry Lemon Donuts
These baked blueberry donuts with lemon glaze are deliciously moist, bright in flavour and gluten-free. I think you'll agree they're a tasty breakfast, snack or addition to your brunch menu!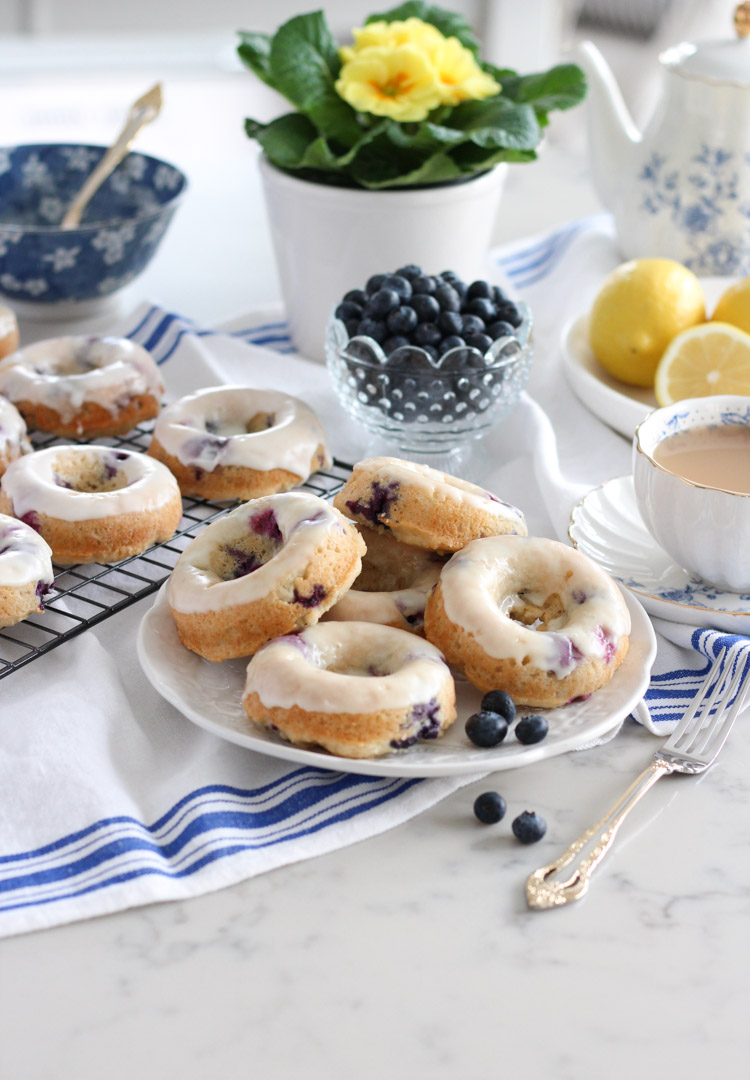 Bake a batch: Blueberry Donuts with Lemon Glaze
Blueberry Lemon Angel Food Cake
Take a basic store-bought or homemade angel food cake and turn it into a showstopper. Filled with lemon curd and topped with lemon glaze and fresh blueberries, this dessert is both easy and delicious!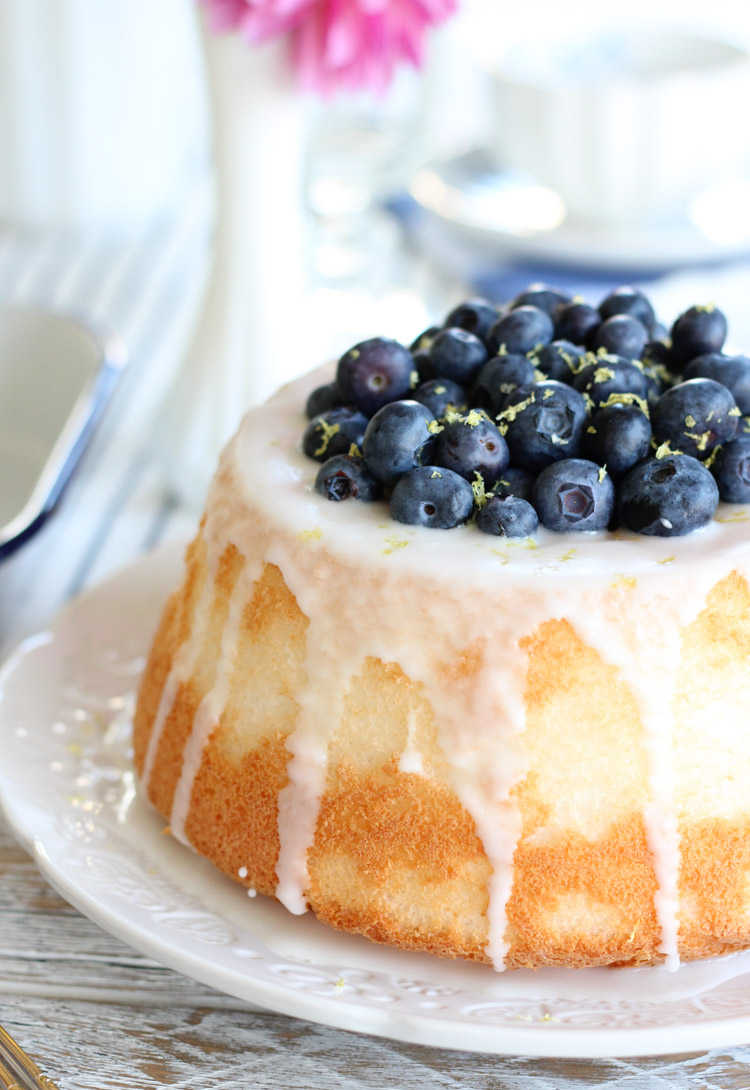 Put this easy dessert together: Blueberry Lemon Angel Food Cake
Blueberry Oat Muffins
These blueberry oat muffins are a healthy and delicious breakfast or mid-afternoon snack. Slightly sweetened with honey and packed full of protein and fibre, they're sure to keep you satisfied right up to lunch. Gluten-free too!
Make these gluten-free muffins: Blueberry Oat Muffins
Fresh Blueberry Crisp
Love crisp too? Use my basic gluten-free crisp recipe to make a blueberry version. Topped with vanilla ice cream, it's one of my go-to summertime desserts!
Get this tasty recipe: Crisp in Mini Skillets
Blueberries on Waffles
One of the best ways to use fresh blueberries is on top of waffles or pancakes. As an option, you can add them straight to the batter before cooking.
See this breakfast or brunch idea: Classic Homemade Waffles Recipe
Other Ideas Using Fresh Blueberries
Add fresh (or frozen) blueberries to a smoothie.
Make blueberry chia pudding.
Top blueberries with ice cream (or half and half with a sprinkle of sugar).
Top cream cheese toast with fresh blueberries and cinnamon.
Make blueberry frangipane dessert in ramekins.
Make blueberry jam, syrup or compote.
Whip up blueberry crisp in a jar.
Make blueberry scones.
Mix a blueberry smash cocktail. Add to sangria, iced tea or a mojito.
Freeze with water in an ice cube tray to make pretty drinks.
Use as a topping for oatmeal or quinoa pudding.
Add to sweet or savoury salads, or blend up to make a dressing.
Make a blueberry yogurt parfait.
Bake a blueberry cobbler, crumble or grunt.
Make no-bake blueberry lemon cheesecake jars.
As you can see, the options for blueberries are endless!
Care Tip: To keep blueberries fresh, store in the refrigerator. Wash in cold water, drain, then pat dry with a clean kitchen towel or paper towel immediately before using. Blueberries can be frozen in an airtight container up to 6 months.
Did any of these recipes using fresh blueberries pique your interest? Which one are you going to try first? Be sure to check back, as I'll be adding even more.
Love strawberries too? Take a look at this yummy collection of fresh strawberry recipes!
Want more delicious recipes and ideas like these sent directly to your inbox? Be sure to SUBSCRIBE.
Have a berry good day ;)

This collection of recipes with fresh blueberries was originally published July 2022 and updated with new ideas and photos June 2023.