Hello and welcome to Satori Design for Living. I'm so glad you stopped by!
I'm Shauna, design and decorating enthusiast, (recovering) neat freak, avid DIYer, vintage collector, gardener and lover of fresh, healthy food. Most importantly, I'm a very proud mom to a university-aged "kid" and wife to my biggest supporter and best friend for over 20 years.
During my childhood growing up on a farm on the prairies of Alberta, the seed for my love of decorating and design was planted. While other girls were obsessing over Young Miss magazine, I couldn't get enough of Better Homes and Gardens.
Most of my free time (after sports and a lot of chores) was spent whipping up something in the kitchen, rearranging my bedroom, drawing floor plans for my someday dream home, and honing my ability to paint, repurpose, and style anything I could get my hands on.
My early studies and career began in clothing design and construction, and eventually led to a career in teaching. Weekends and holiday breaks (when we weren't running around with our son), freed up a little time to tackle DIY projects like wallpapering our bathroom, landscaping the back yard, and painting countless pieces of hand-me-down furniture. Gradually, with a lot of perseverance and a little money, we were able to transform each of our lack-lustre houses into something we were proud to call home. Friends and relatives began to take notice and I quickly became the go-to girl for paint color selections, furniture layouts and sewing projects.
Eventually, we left small town life for something closer to city with a view of the mountains. It ended up being the perfect fit for this country girl at heart. A whole new world of possibilities opened up and, although I kept my foot in the teaching door, I knew it was time to consider "what I really wanted to do when I grew up." Some soul searching was in order to find out what those little tugs and whispers were…
Can you relate?
Fast-forward to 2008, when I finally gathered up just enough courage and took a huge leap of faith to leave the classroom behind. I integrated everything I had learned about design, business, and life (and a lot of DIY), and founded Satori Design for Living.
It's the place where I get to be creative, collaborate and share with amazing people like you and, most importantly, be a wife and mom who's present (and happier with herself at the end of the day!). I guess you could say it's where I feel connected and most at home…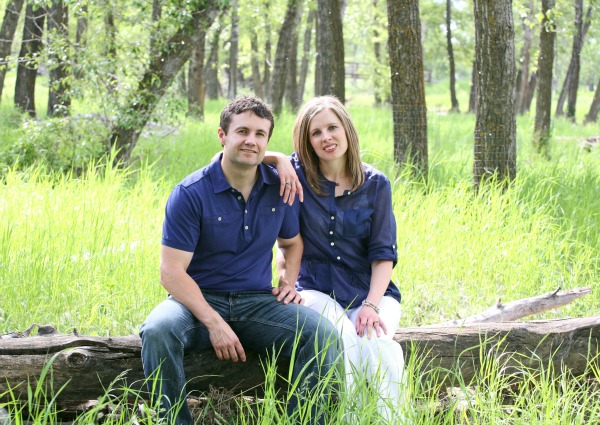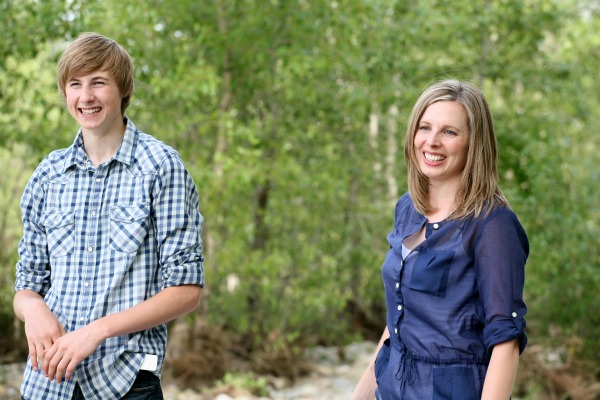 So, what's Satori Design for Living all about?
I started the Satori blog in 2011 as a way to chronicle client projects and answer some of the design, decorating & organizing questions people asked me most often. After only a few months, I was hooked, and began sharing even more of the things I love to do.
Thankfully, my readership has grown, and I have been able to make blogging my focus for the past few years. Like with any career, there are challenges, but sometimes I have to pinch myself that this is what I get to do for a living!
You can expect to find posts about decorating, organizing, gardening, DIY, thrifting, recipes and more- a lifestyle blog of sorts. My hope is that my creative adventures will inspire you to create the life YOU want to live.
Check out some of Our Home Projects to get a look inside our current house (a work in progress!).
Why Satori? You can read about the journey I took to find the perfect name for my business/blog in the blog post What's in a Name?
A Little More…
Do I still take on design & decorating projects?
Although blogging takes up the majority of my time, I enjoy working with clients and try my best to carve out time for e-design projects.
Need assistance with your home or office? Check out my full list of Design and Decorating Services.
What's unique about Satori Design for Living?
Paint, flooring, fabric and furniture are all important aspects in designing a room. However, my strong sense of intuition enables me to see beyond the physical aspects of a space and create designs that strike a balance between desires, sentiments, practicality, and personality. I truly believe that our homes should be where we feel nurtured the most, and they should always tell our life story. My philosophy is that when we put life into our homes, our homes will give us life.
What's my educational background?
I hold a Bachelor of Science, with a background in textiles, design and art history, as well as an after degree in Education from the University of Alberta. In addition to having my certification in color consulting, business of design, and professional organizing, I'm someone who's always immersed in learning. Lately, my focus has been on learning to take better quality photos and working with new design software.
Something else? Shoot me an Email!
Have a question about blogging, decorating services, advertising or anything else? Contact me here.
Want to stay in the loop? Click here to join our growing community of home & garden enthusiasts!