Did you see something in our home that you're wanting to get your hands on?
I created this page to answer your questions about where we picked up some of the furniture and home decor we currently have in our space (or pull out seasonally). I did my best to find similar items for those that are no longer available.
I must note that thrift shops are my go-to place for unique decor pieces at a fraction of the price. We also tackle a bunch of DIY projects, so follow the links to get the details for each one.
Some links used in this post are affiliates. Please refer to my disclosure policy for more information.
Kitchen Decor and Supplies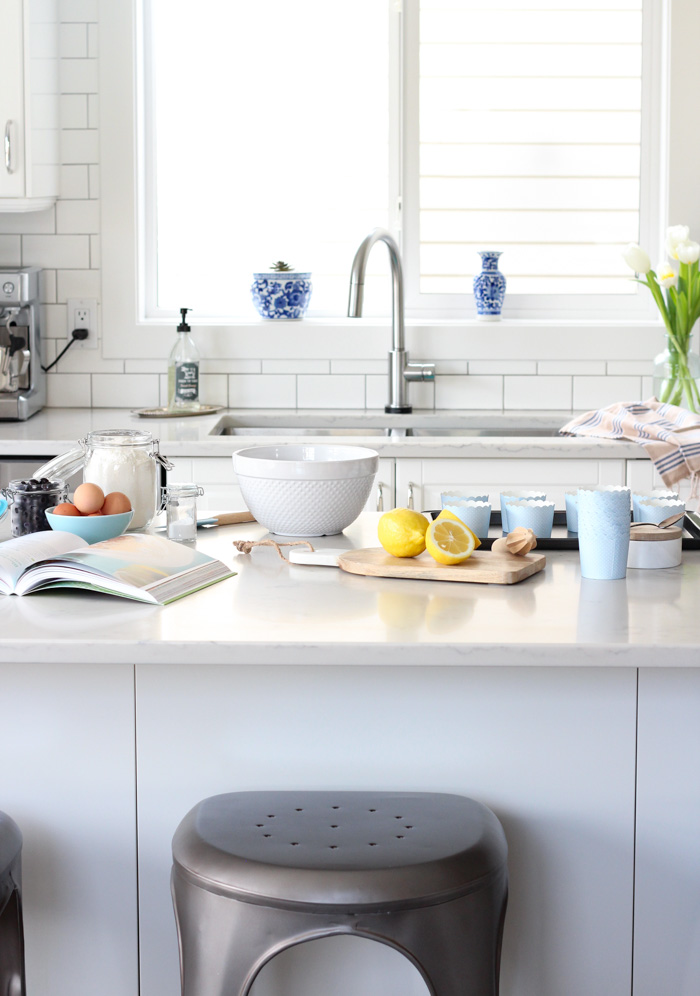 Other Kitchen Sources
Cabinets- Bodbyn Off-white (IKEA)
Lighting- Cloche Sconce and Harmon Pendants (Restoration Hardware)
Hardware- Gilmore Pull, Ephram Pull and Lugarno Knob (Restoration Hardware)
Countertop- TCE Stone 4005 (see details in this post)
Appliances- OTR Microwave | Range (LG) | Refrigerator and Dishwasher (Kitchenaid)
Hardwood Flooring- Engineered White Oak (Divine Flooring)
Backsplash- Matte Off-White Subway Tile | Pewter Grout (details in this post)
Sink- Hana ER (Pearl Sinks)
Paint- Walls | Trim and Ceiling
Trim- Baseboards and Casing
Metal Stools- Remy (Restoration Hardware)
Be sure to check out more Kitchen Finish Details and Top Questions About Our IKEA Kitchen.
Dining Room Decor and Furniture
Other Dining Area Sources
Chairs- Vintage French Square Back and Hudson Parsons (Restoration Hardware)
Abstract Art and Bar Cart
See Hardwood Flooring and Paint Colours Under Kitchen
Kitchen and Dining DIY Projects:
See our kitchen and dining progress updates HERE.
Living Room Decor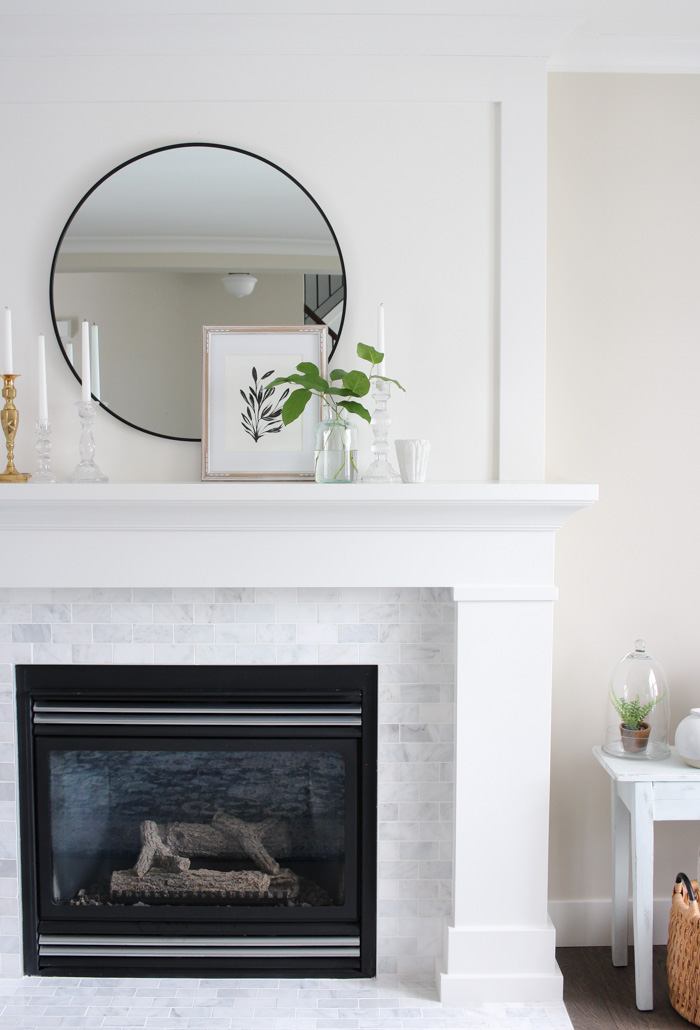 Other Living Room Sources
Living Room DIY Projects:
See our living room progress updates HERE.
I invite you to follow along on LTK, where I share more sources and gift guides. You can also check out these popular home projects for more details.
Want more home decorating ideas like these sent directly to your inbox? Be sure to SUBSCRIBE.