Blueberry lemon angel food cake is a delicious showstopper that's easy to throw together. Perfect for any celebration or just-because!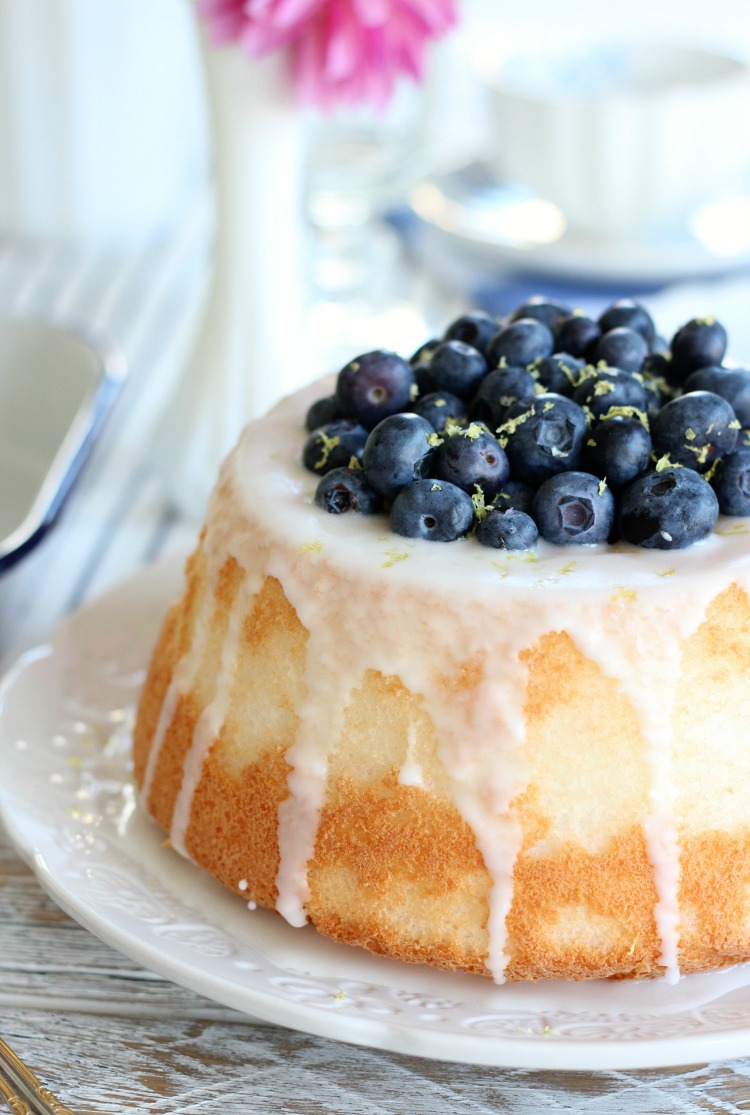 Happy Friday! Big plans for the weekend? We're heading to my niece's graduation and will also be celebrating Mother's Day at the farm. Hopefully we have nice weather.
If you read my ideas for hosting a Mother's Day afternoon tea earlier this week, then you know I promised to share the recipe for this blueberry lemon angel food cake. It's one of those half-made-homemade recipes that I reach for during busy times.
Want to know my secret for turning a basic angel food cake into a delicious showstopper? I guess you'll have to read on…
Blueberry Lemon Angel Food Cake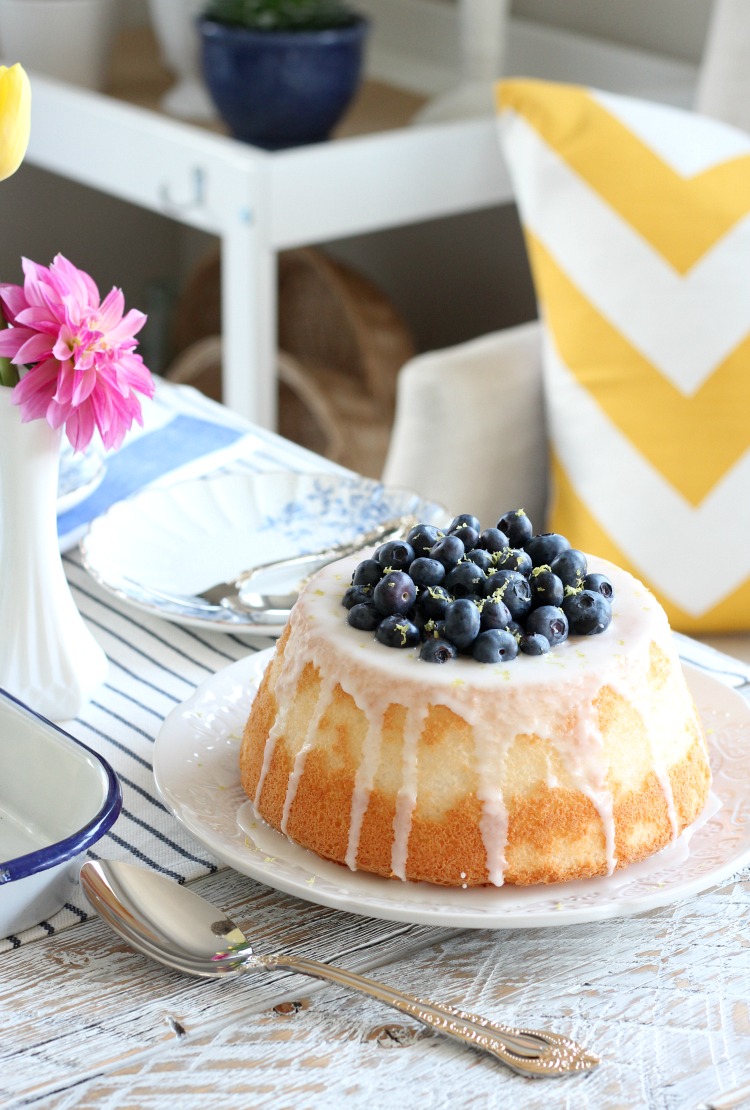 You can go ahead and make your own angel food cake if you want to. Or, swing by the bakery or grocery store and pick one up to save time like I did.
For this cake, I did get around to making my own lemon curd filling, but store-bought will work. See, I told you it was easy!
Are you lemon-crazy like I am? In desserts, it's the best! And, combined with blueberries, so very tasty!
Of course, fresh blueberries are a must. Don't try to substitute there. Look for ones that are plump and juicy.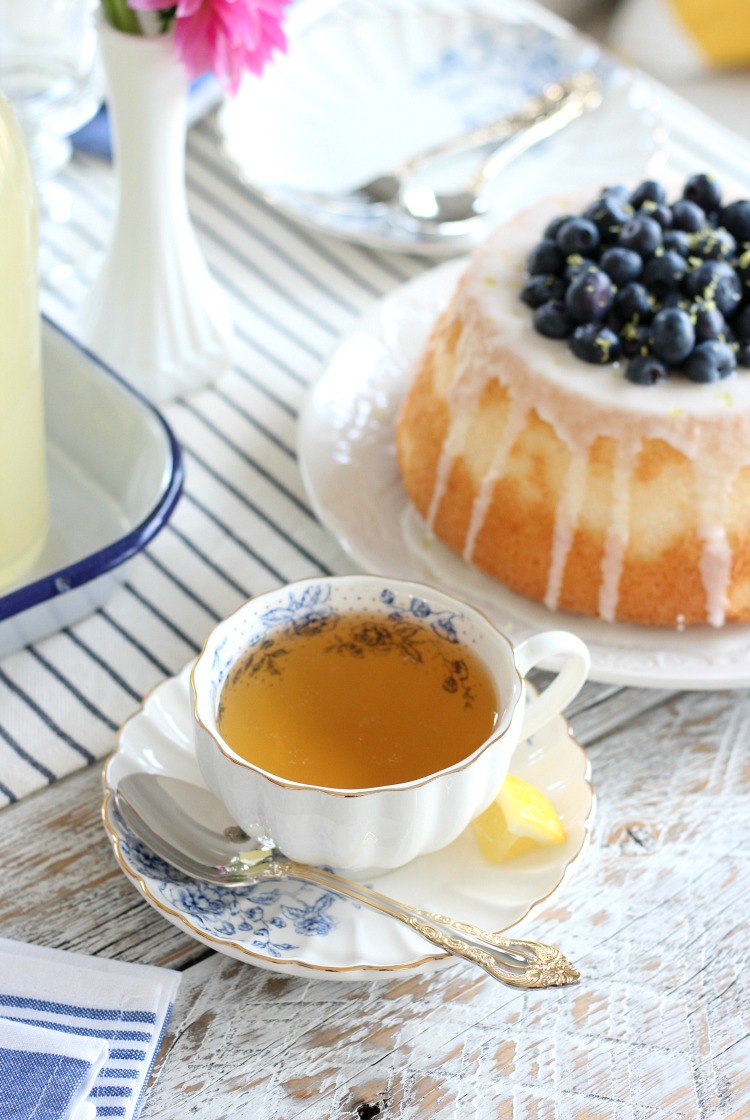 This cake is perfect for tea time, spring and summer parties, or any other occasion. Enjoy!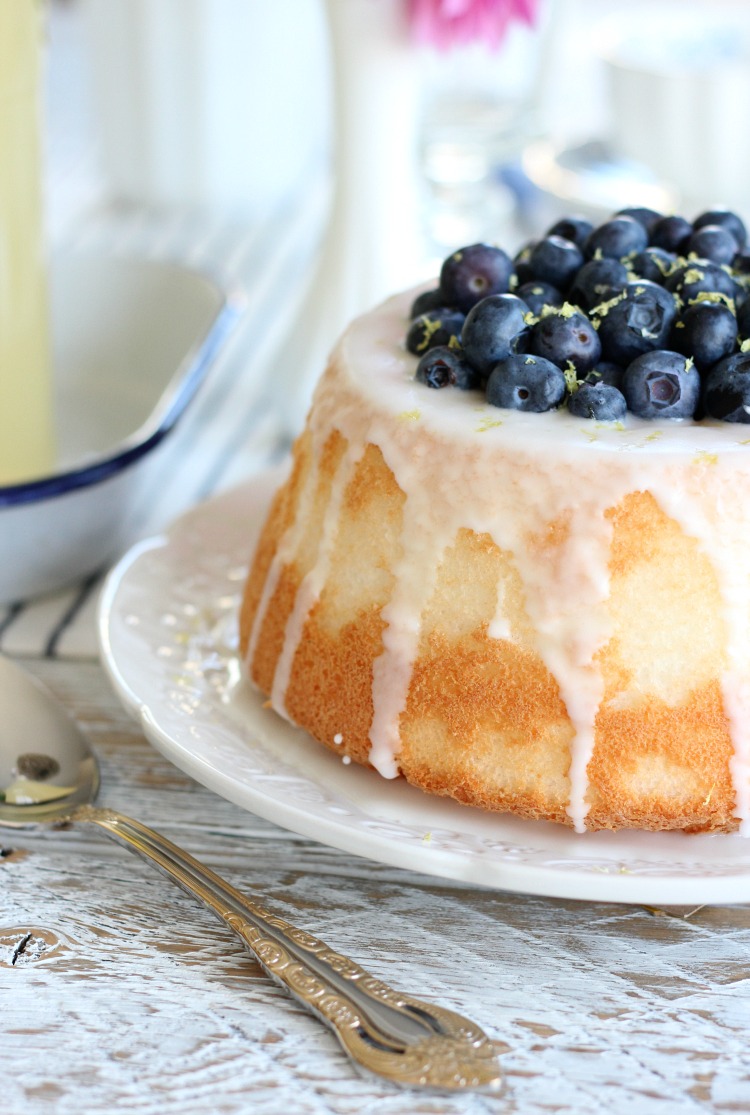 See more from my Mother's Day tea party…

Other Scrumptious Cake Recipes
Enjoy your weekend!