This smooth and tangy lemon curd recipe is a perfect addition to scones, crumpets, pancakes, desserts, yogurt and more!
Sometimes I buy big bags of lemons thinking I'll drink lemon water out the wazoo. It's supposed to be healthy, so they say. But after the first 3 or 4, I come to realize I have way too many lemons to get through the entire lot, so I start thinking about ways to use them up.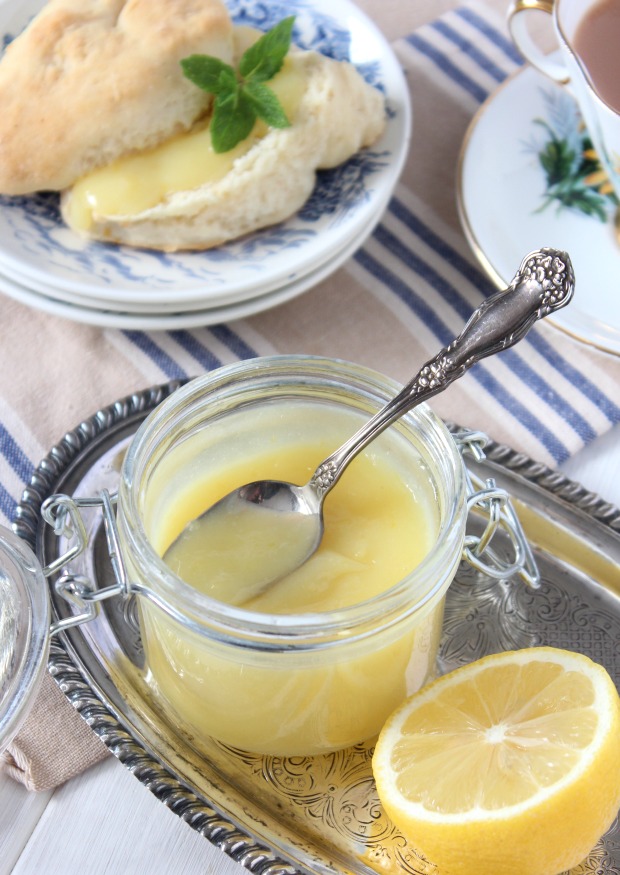 That's where the not-so-healthy part kicks in and I am forced to whip up a batch of homemade lemon curd. I can't help myself. It's just so darn tasty!
Lemon curd is traditionally served with tea, where it's spread on scones, crumpets, biscuits or other baked goods. Besides that, it's scrumptious over pancakes, as a quick dessert idea with strawberries and whipped cream (maybe some angel food) or as a filling for basic tarts with a little fresh fruit. I also like it with plain Greek yogurt.
You can also fold it into a bit of whipped cream to use as a filling for cream puffs. Delicious!
Honestly, I'd be happy eating spoonfuls of it out of the jar! It may have happened…
If you tend to love anything citrus like I do, you must give this recipe a try. It's lemony, of course, and a bit more tart than sweet.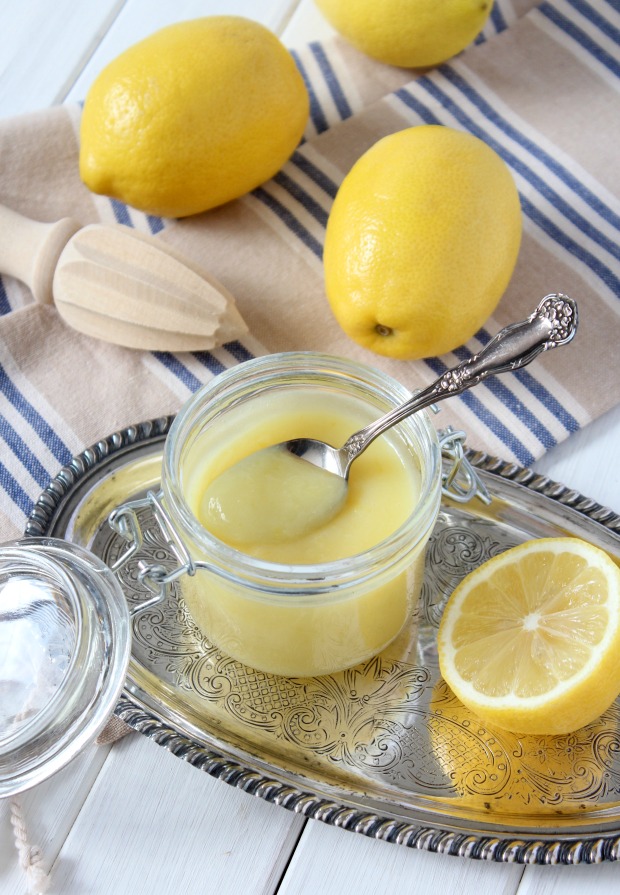 That's how I prefer it. You?
Don't hate me if the jar calls your name from the fridge!
Are you a lemon curd fanatic? What's your favourite thing to spread it on?
Homemade Lemon Curd
Homemade Lemon Curd
A smooth and tangy lemon curd recipe that's the perfect complement to scones, crumpets, pancakes, desserts, yogurt and more!
Ingredients
1/4

cup

unsalted butter

1/3

cup

+ 1 TB. sugar

1-2

lemons zested

1/4

cup

lemon juice

1

large egg separated
Instructions
Place butter into a heavy bottomed saucepan over very low heat until it just melts. Turn off the heat and set to the side.

Measure the sugar into a medium-sized bowl and zest the lemon(s) into it. Add the lemon juice and stir.

Separate the egg, dropping the yolk into the warm (not hot) butter and the white into the sugar mixture.

Whisk the yolk and butter together until well combined.

Next, whisk the sugar mixture until well combined. Transfer into the pot with the butter and whisk it all together.

Place the saucepan back onto low heat and use a whisk to constantly stir the mixture, scrapping the bottom and sides of the saucepan regularly. Keep whisking until the curd thickens enough to coat the back of a spoon (a candy thermometer should reach about 170 degrees). Do not bring to a boil. (It will thicken as it cools.)

Immediately pour through a strainer into a jar (200 ml). Store in the refrigerator up to 2 weeks (if it lasts that long!).
Recipe Notes
If you use a fine zester like a microplane, I find there's no need to strain the lemon curd, especially if you remove the thick parts of the egg white before cooking. This makes a small batch (about 3/4 cup), but the recipe can easily be doubled. Make an extra jar to give as a gift.
PIN THIS DELICIOUS LEMON CURD!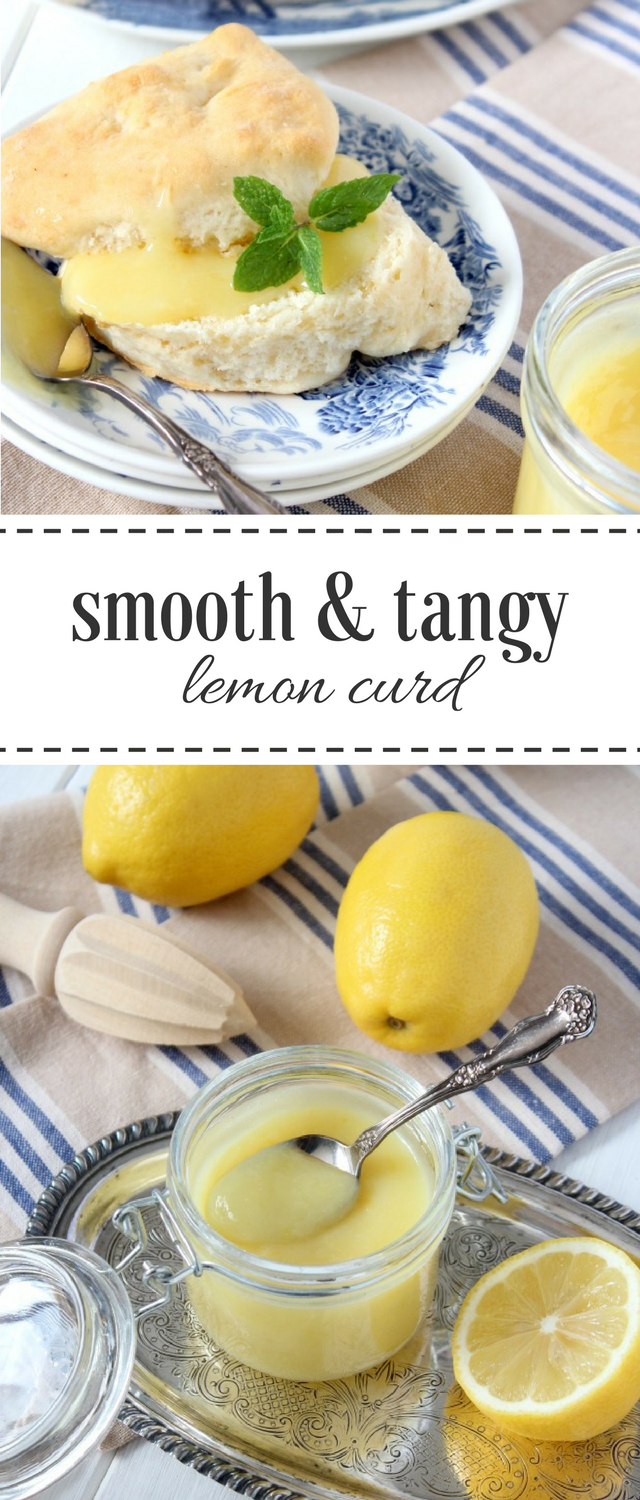 If lemon's your thing, check out these delicious recipes:
Enjoy!