Chocolate Recipes Worth the Splurge
You'll love this tasty collection of chocolate recipes for the chocolate lover. Splurge-worthy cookies, brownies, bars and more!
Happy February, friends! Winter hit us hard the past few days, so I couldn't resist cranking up the oven to do some baking. Good thing I keep our pantry well stocked with essentials. I mean, who wants to head outside when it's -30°C? That's one of the best perks of working from home.
With Valentine's Day just around the corner, chocolate was on my mind. If you follow along on Instagram stories, you may have seen a bit of what I was up to. Needless to say, my husband and son were happy little campers. You don't have to ask them twice if they'd like to try something sweet.
Tasty Chocolate Recipes
Since some of you were asking where to find those particular recipes, I thought I'd gather them up in one handy chocolate desserts collection. Over the years, I've shared many delicious chocolate recipes that have quickly become family favourites. Whether you're looking for snack ideas, desserts, or even something for breakfast, I've got you covered. Get ready for your chocolate cravings to be satisfied. Enjoy!
Chocolate Truffle Hearts with Sea Salt
These homemade chocolate truffles with a sprinkle of fleur de sel are the perfect combination of salty and sweet. Whip up a batch to share with family and friends. One of the easiest chocolate recipes you'll ever make!
Double Chocolate Almond Cookies
Who doesn't love chocolate cookies? Make these sinfully rich and decadent double chocolate almond cookies. The chewy outside combined with a fudge-like middle along with an almond-y crunch make them so delicious!
Chocolate Toffee Coconut Cookies
Cookies don't get much better than the combination of chocolate, toffee, and coconut. Once baked, they're filled with gooey caramelly bits that are chewy and totally scrumptious. Don't blame me if you can't stop at just one!
Sweet Potato Brownie Bites
Make these sweet potato brownie bites as a healthier dessert option. So chocolatey, moist and delish, they'll never guess they're packed with veggies. Perfect for kids' lunches or on-the-go snacks!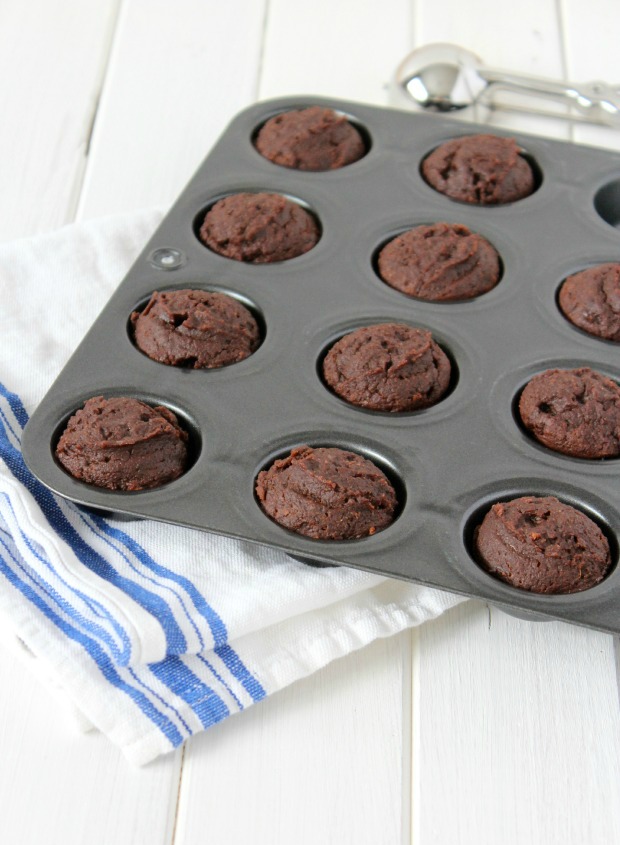 Oatmeal Chocolate Chunk Skillet Cookies
Oatmeal chocolate chunk skillet cookies with heart-shaped truffles are the perfect dessert for Valentine's Day or just because. You'll love the crispy edges with soft and chewy middle.
Chocolate Oat Breakfast Bars
These gluten-free chocolate oat breakfast bars are perfect for busy mornings or after-school snacks. Made with simple ingredients like wholesome rolled oats, hearty nuts, dark cocoa, coconut and nut butter sweetened with a bit of honey and maple syrup. Simply make ahead and pop in the freezer.
Chocolate Chunk Banana Bread Pudding
This chocolate chunk banana bread pudding with buttered rum sauce is the perfect make-ahead dessert for entertaining. A delicious way to use up stale bread and some overripe bananas. Comfort food at its best!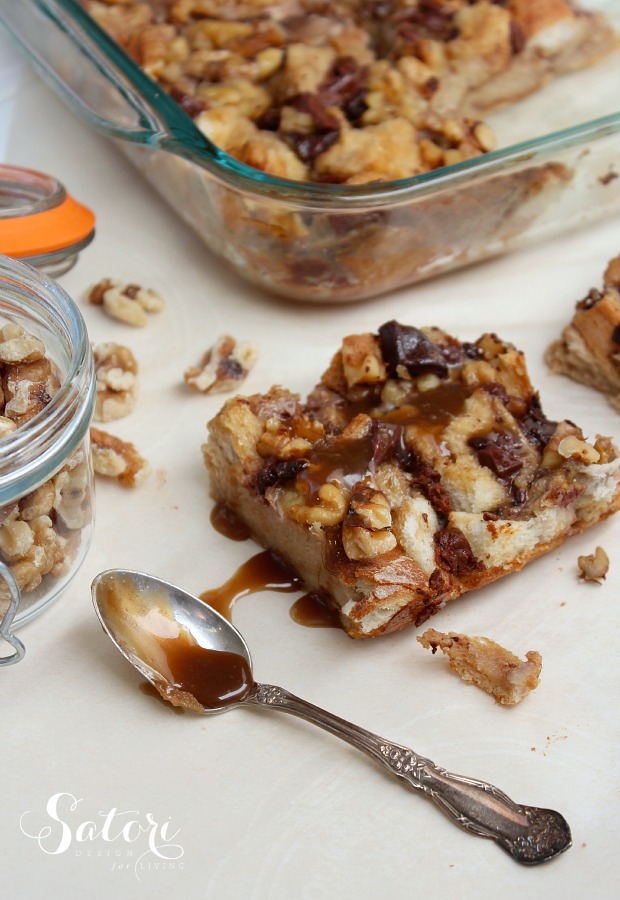 Double Chocolate Sweet Potato Muffins
These double chocolate sweet potato muffins are a great way to use up leftover sweet potato. Moist, chocolatey, easy to bake and gluten-free. A tasty snack the whole family will enjoy!
Flower Pot Cakes
These little flower pot cakes are made with your favourite chocolate cake, then topped with frosting, wafer crumbs, fresh berries, mint and flowers. So fun and adorable!
And, finally, the most popular chocolate recipe of all…
Skillet S'more Brownies
Bake this decadent skillet s'more brownies recipe in the oven or on the grill. Ooey-gooey chocolate, marshmallows and graham wafers in spoonable form. A fun and delicious camping-inspired dessert for kids of all ages!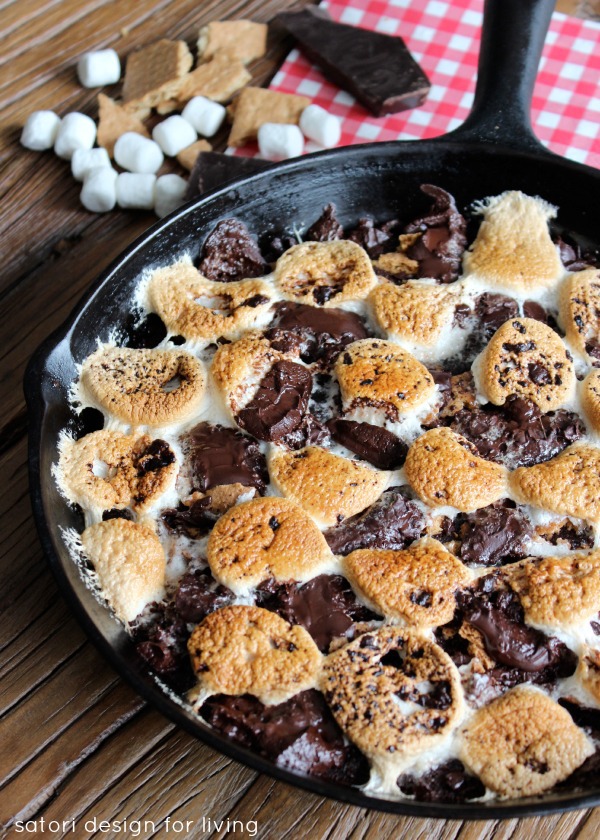 Tip: Use good quality chocolate and/or cocoa powder in your recipes.
Which chocolate recipe will you make first? Have your own favourite recipe for the chocolate lover? Check back, as I'll be adding even more to this collection. Be sure to pin to your recipe boards for later!
Did you try any of these chocolate recipes? I'd love to know what you think! Share a photo on Instagram tagging @satoridesignforliving or leave a comment below.
Want more delicious recipes and ideas like these sent directly to your inbox? Be sure to SUBSCRIBE.
Have a lovely day,