A round up of our own family favourite fall inspired recipes you definitely need to try!
Happy Friday! Big plans for the weekend?
I'm excited to finally have nothing scheduled. This past month has been so hectic for us, and it's nice to be able to putter around the house, catch up on projects and, perhaps, do a little canning. Yes, that means I'll be back to sharing regular posts with you starting next week.
Although it's still hot in some parts of the country, we're experiencing cooler temperatures around here lately. I don't mind, since it's a good excuse to drink pumpkin spice lattes! And, it also means getting back in the kitchen and whipping up some fall inspired recipes. It's definitely a good time with all of the fresh produce that's readily available!
Fall Inspired Recipes
Although I enjoy my morning smoothies, on colder days I prefer to eat this Coconut Quinoa Breakfast Pudding. Filling and delicious!
 We love homemade soup around here for lunch, especially this Coconut Curry Chicken Soup. So hearty!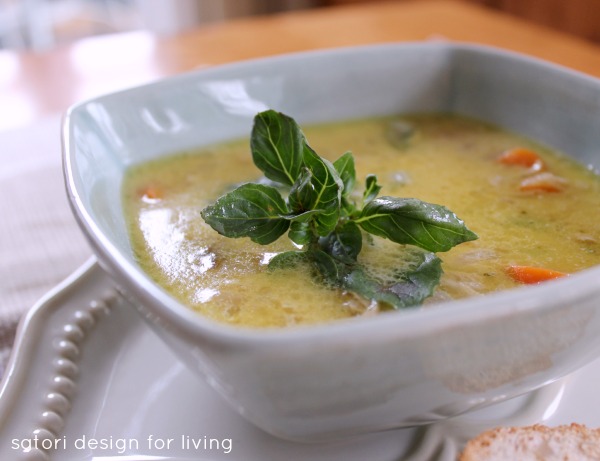 Slow cooker dinners are a must for busy fall days, and this Chick Pea Curry is at the top of our list. Perfect for meatless Monday!
Nothing says fall like Soft and Chewy Ginger Cookies. Perfect to pack in kids' lunches (and yours too)!
Use up some of those apples from your tree by making this Rustic Apple Galette. So delectable!
Many fruits are in season right now, which means making more Peach Crisp in Jars. The perfect dessert recipe for entertaining or Sunday dinners!
Or, perhaps, you prefer something made with pumpkin like this Chocolate Chip & Pecan Pumpkin Cake. So moist and yummy!
Tell me, what are your favorite fall inspired recipes? Do you take advantage of all the fruits and vegetables that are readily available this time of year?
See you next week!