2021 Recap: Most Popular Recipes and Home Projects
And that's a wrap! Let's look back at the 12 top blog posts of 2021, including most popular recipes, home projects and more.
Hello everyone! I hope you're enjoying a wonderful Holiday break. Are you looking forward to turning the page to a brand new year? I'm feeling optimistic.
It's become a bit of a tradition to close out the year taking a look back at the blog posts that got the most love and attention. I always find it so rewarding and insightful to see what resonates with you. Most of the time, they end up being my favourites too. Be sure to read to the bottom where some of my friends are sharing their most popular posts of 2021. If you're coming over from my lovely friend Jennifer's at Tatertots and Jello, welcome!
With most of my focus this past year being on a BIG new project, I wasn't able to share as much on the blog as I would've liked. However, with everything starting to unfold, let's just say you'll be seeing quite a bit more from me in the coming months as I share all of the details. I encourage you to follow on along on Instagram and subscribe to the blog so you don't miss a thing. It's an exciting time for us around here!
Okay, let's get this countdown started! In reverse order…
TOP 12 BLOG POSTS OF 2021
Get the strawberry salad recipe | Pin it for later
Dig into this strawberry spinach salad with quinoa, cucumber and fresh mozzarella. Topped with zippy basil balsamic dressing and toasted almonds, it'll surely become your go-to salad recipe this summer. Packed with freshness, protein and deliciousness!
Get the mint drying instructions | Pin it for later
Do you grow mint in your garden? See how easy it is to dry fresh mint leaves for brewing tea or using in recipes. Enjoy this refreshing herb all year long!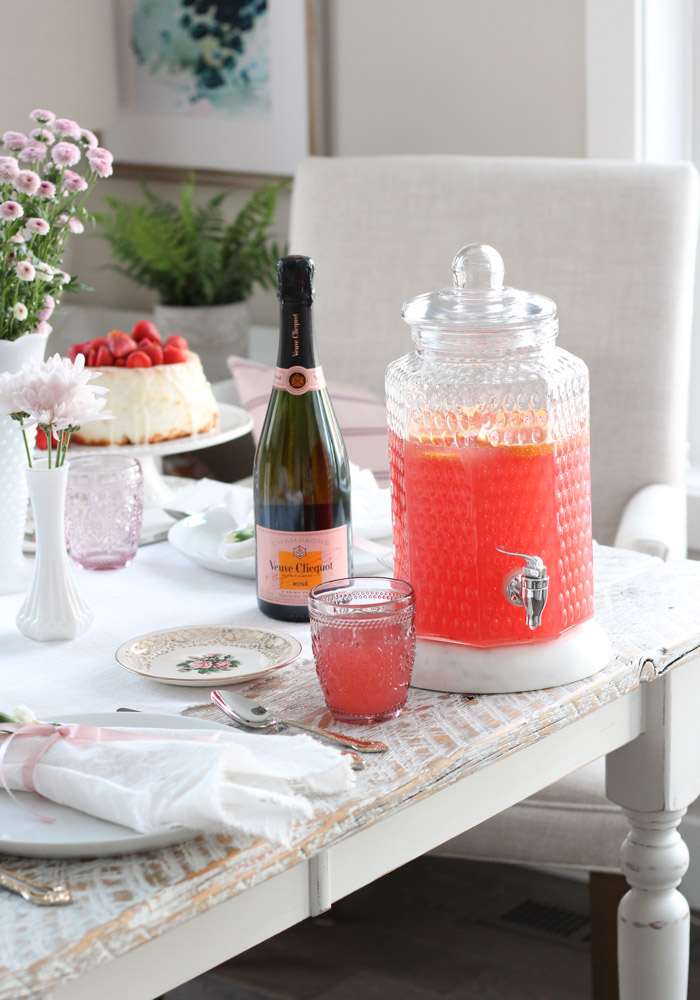 See these Valentine's Day ideas | Pin it for later
Create a Valentine's Day tablescape filled with pretty pink decor and tasty treats. A lovely and fun way to celebrate your sweethearts at home. Get the easy punch recipe too!
Get these paint colour picks | Pin it for later
Home paint colours on your mind? Get inspired by these favourite paint colours from Amanda of Sincerely, Marie Designs. You'll love her classic neutrals paired with green!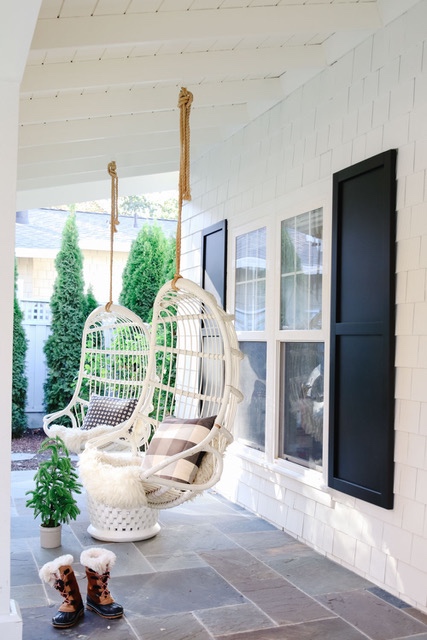 Get the paint colour details | Pin it for later
Have a room or exterior that could use a fresh new paint colour? You'll love these top paint colour picks from Ashley of Modern Glam. Such a pretty white front porch, right?!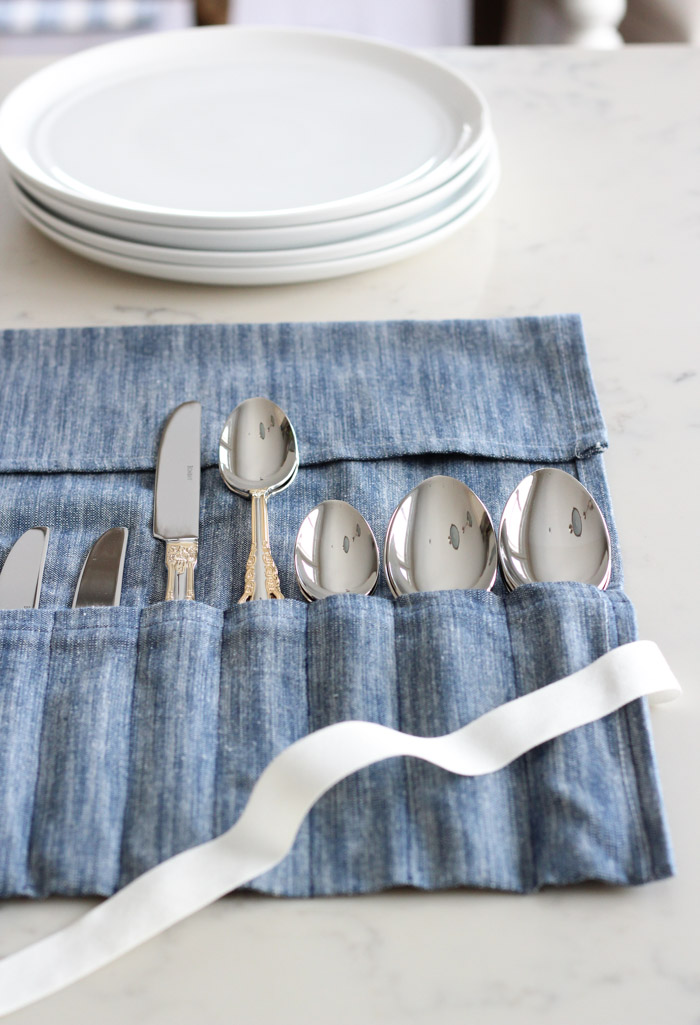 Make this fabric cutlery holder | Pin it for later
Make a flatware holder using a tea towel and ribbon. You'll love this space-saving organizer that protects your utensils and tidies your cabinet. A quick and easy sewing project!
Make these gluten-free donuts | Pin it for later
These baked blueberry donuts with lemon glaze are deliciously moist, bright in flavour and gluten-free. A tasty addition to your brunch menu or afternoon tea.
See the paint picks | Pin it for later
If you love white paint combined with vintage decor, you're in for a real treat. Check out Deb and Britt's simple, yet stunning spaces. Such a sweet pup too!
See the paint colours | Pin it for later
Looking for a fresh new paint colour but don't quite know where to start? Get inspired by these favourite paint colours from Sarah of Grace in My Space. Isn't that Regal Green wall fantastic?!
Make this coat hanger | Pin it for later
See how easy it is to build a coat hanger using vintage shutters and hooks. Add storage and function to your small entryway or mudroom in minutes.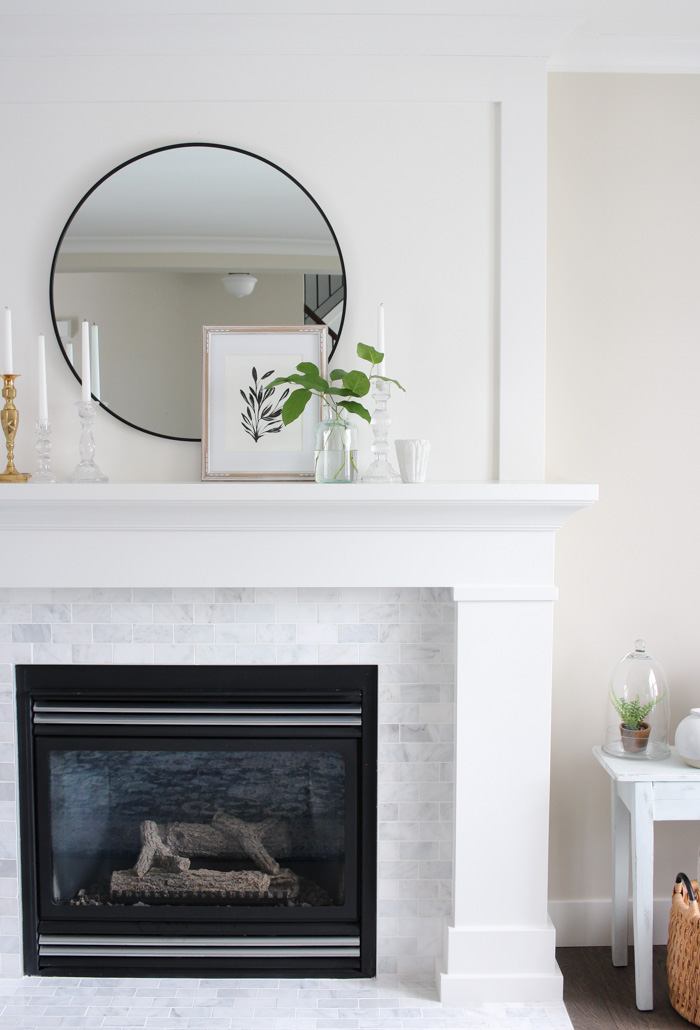 See this home fireplace makeover | Pin it for later
Renovating your fireplace or building from scratch? Get the full details of our classic white fireplace design, including measurements and building supplies.
Get the milk frother recipes | Pin it for later
Crazy for lattes too? Read how it all got started for me, plus discover delicious milk frother recipes you can easily make at home.
So, did one of your favourites make the list?
It doesn't surprise me that paint colours were very popular again. My top post of all time is Benjamin Moore White Dove Paint Colour Favourite. It's a beautiful white that works in almost any space!
As mentioned, I'll be sharing all kinds of home decor ideas, including paint colours, in the coming year. Look for those if you're wanting to freshen up a space or two. Now, head over to Casa Watkins Living to see Stephanie's best posts of 2021. She's so talented!
Other Popular Blog Posts of 2021
Now it's time to take a look at the best of the best! See what my friends were up to all year long. Enjoy!
With this being my last blog post of the year, I want to thank you from the bottom of my heart for your ongoing support. I love this community and find it to be such a great source of encouragement and motivation. I'm so grateful for all of you, and look forward to sharing so much more in the new year. Please let me know if there is something in particular you'd like to see. Happy New Year!
Wishing you all the best in 2022!