2019 Recap: Your Favourite Projects, Recipes and Ideas
Each year it's fun looking back at your favourite home projects, recipes and ideas. Check out the top 12 posts of 2019!
Hello, friends! I hope you had joyful and somewhat restful Christmas season. It's hard to believe 2019 is almost over, isn't it?! It's been a pretty challenging year for me in many ways, but rewarding in others. Whether we label a year as good or bad, I like to take the "what did I learn from it?" approach. Having said that, I'm certain you'll be seeing more of my personal journey this coming year…
For now, and to close out the year, I thought it would be fun to take a look back and share the blog posts that got the most love and attention in 2019. I always find it so rewarding to see what resonates with you and, quite often, they end up being my most-loved too.
Let's start this countdown! In reverse order…
Readers' Favourite Blog Posts
Get the tablescape details | Pin it for later
This foraged fall tablescape in crimson and unexpected pink is a creative way to celebrate the changing season. Use my budget-friendly decorating tips to put together your own fall table.
Get the dessert recipe | Pin it for later
Spoon into this plum frangipane dessert with tangy plums, sweet almond filling and crunchy topping. An easy gluten-free fall treat baked and served in ramekins.
Get the wrapping ideas | Pin it for later
Wrap your baked goods for Christmas gifts in no time using these budget-friendly supplies and simple tips. Pretty and delicious handmade gifts for all!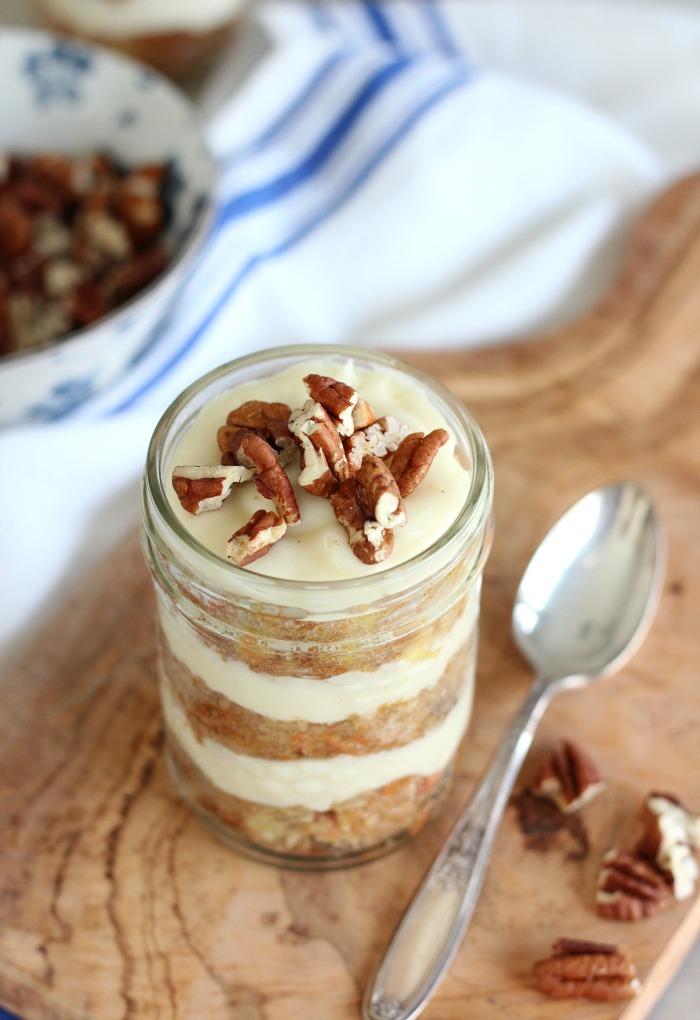 Get the cake-in-a-jar recipe | Pin it for later
Carrot cake jars are the perfect Easter dessert or gift idea. Who can resist layers of moist carrot cake and scrumptious cream cheese frosting in a cute jar?
Make this tea latte | Pin it for later
Treat mom to a Lavender London Fog Latte this Mother's Day. A creamy, frothy and sweet tea drink with notes of citrus, bergamot and hint of lavender. Pretty and delicious!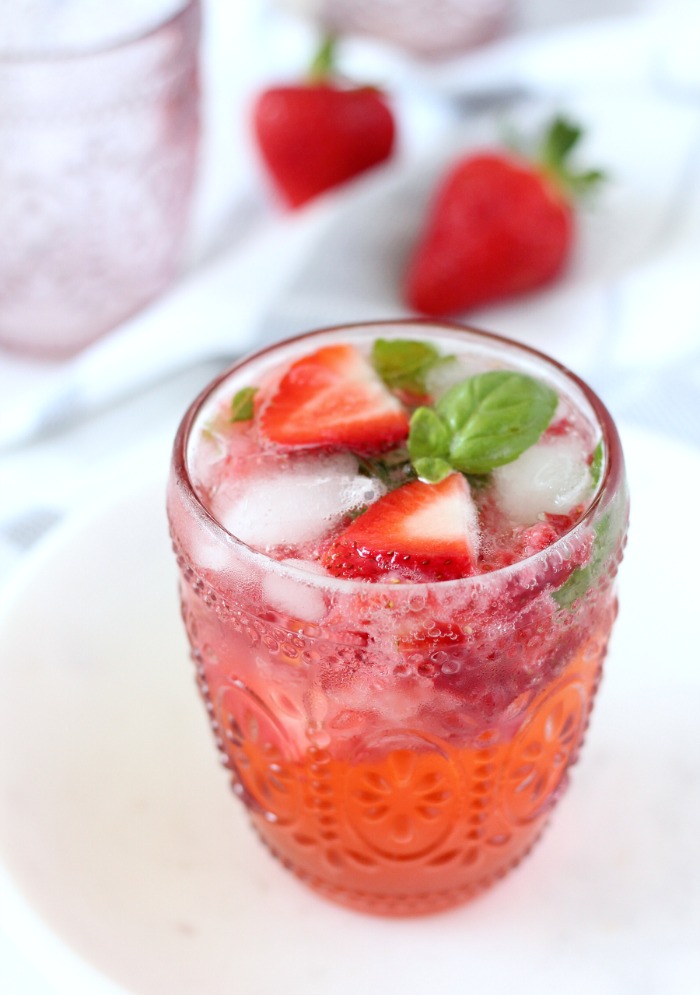 Get the refreshing drink recipe | Pin it for later
This honey strawberry basil smash is the perfect poolside drink to enjoy this summer. So refreshing, delicious, light and pretty!
Learn more about lavender | Pin it for later
Adore English lavender as much as I do? Find out how to use this fragrant herb in recipes and more. Plus, get my best tips for growing and drying lavender.
Get the gluten-free waffle recipe | Pin it for later
These gluten free waffles are easy to make, wholesome and oh-so-delicious. Whip up an extra batch to freeze for busy weekday mornings!
Get the mini wreath tutorial | Pin it for later
These mini rosemary wreaths are a creative and pretty way to dress up any Spring table. See how simple they are to make along with more Spring wreath ideas.
See this classic waffle recipe | Pin it for later
Get my favourite classic waffle recipe. Crispy on the outside, light and fluffy on the inside, along with a scrumptious buttery taste. So good!
See our KEA kitchen details | Pin it for later
Building a new IKEA kitchen? I'm answering the top questions I get asked over and over again about our white kitchen design.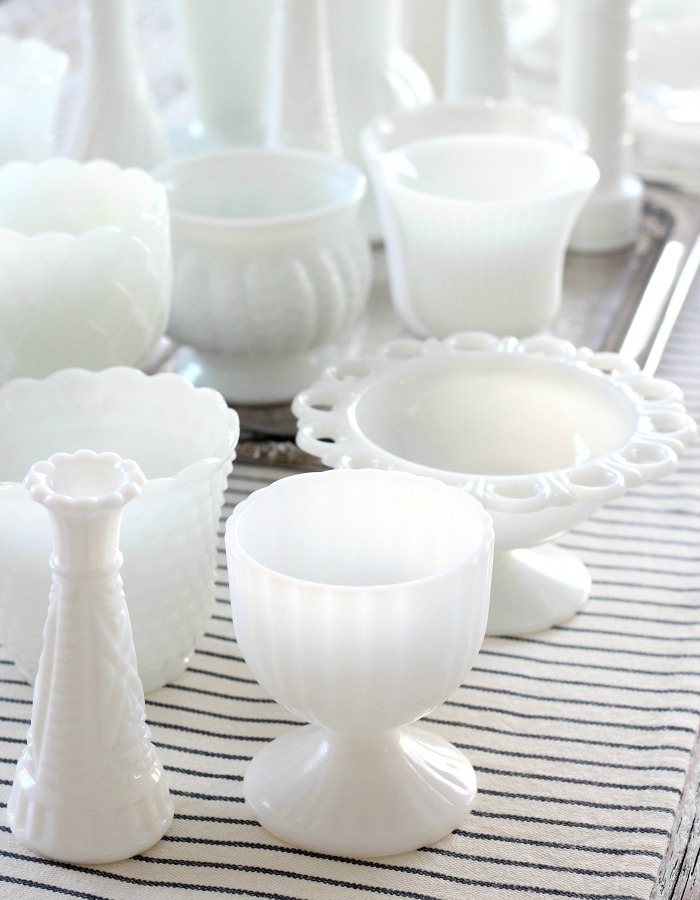 Get my thrift store decor tips | Pin it for later
Want to learn how to decorate with thrift store finds? I'm sharing my best shopping tips for scoring the good stuff, plus home styling tips.
That's it for 2019!
So, did one of your favourites make the list? Apparently you were interested in gluten-free recipes and I'll definitely need to share more! And, of course, anything to do with thrifting or vintage is always popular.
My most popular post of all time is Benjamin Moore White Dove Paint Colour Favourite, which doesn't surprise me at all. It's a beautiful white that works in almost any space! I plan on writing more paint colour posts this coming year, so look for those if you're wanting to switch things up.
My top 9 posts on Instagram were a bit different. I'd love for you to follow along to see what's coming up in 2020!
Of course, I must thank my blogging friends who were my top 10 referrers for 2019. I'm so grateful to have the support of these lovely gals, as well as many others who continue to lift me up each and every day!
Taylor from The Girl on Bloor
Kathy from Oh Me Oh My
Angie from Postcards from the Ridge
Jen from Gorgeous with Grace
Landee from Landeelu
Jamie from So Much Better with Age
Corinne from The Pragmatic Parent
Maria from Pastels and Macarons
Stephy from Prudent Penny Pincher
Laura from The Turquoise Home
Thank you so much for coming back here over and over again. I appreciate your continuing support more than you'll ever know!
Is there something specific you'd like to see more of on the blog in 2020? Please leave me a comment and let me know. If you don't want to miss any part of my journey, be sure to subscribe and follow along on Instagram.
Most popular home projects and recipes from previous years:
Wishing you a 2020 filled with whatever your little heart desires!