2020 Recap: Your Favourite Recipes, Projects and Ideas
Every year it's fun looking back at your favourite recipes, home projects and ideas. Check out the top 12 blog posts of 2020!
Hello friends! I hope your Christmas celebration was joyful even if it looked a little different this year. Ours was pretty quiet, but the change allowed for new family activities that were so much fun. It's hard to believe 2020 is almost over, isn't it?! I'm sure most of you are glad to be leaving it behind. It's been a challenging year for most of us to say the least. However, I have learned to embrace the simple moments. Whether we label a year as good or bad, I like to take the "what did I learn from it?" approach. I'm feeling optimistic as we head into 2021. What about you?
For now, and to close out the year, I thought it would be fun to take a look back and share the blog posts that got the most love and attention in 2020. I always find it so rewarding and insightful to see what resonates with you. Quite often, they end up being my favourites too. I had a renewed love of blogging this past year and I feel like it shone through.
Okay, let's start this countdown! In reverse order…
Top 12 Blog Posts of 2020
Get the muffin recipe | Pin it for later
These cranberry orange oat muffins are wholesome and delicious. A bit tangy, with delicate notes of orange, cinnamon and cloves, all topped off with a sweet citrus glaze. Gluten-free too!
See the plant pot ideas | Pin it for later
Have a collection of small plant pots sitting around collecting dust? Here are some clever and pretty ways to put them to use.
Make this chia pudding | Pin it for later
Spoon into this chia breakfast pudding with tangy raspberries and toasted coconut. An easy, delicious and nutritious make-ahead breakfast recipe or snack the whole family will enjoy!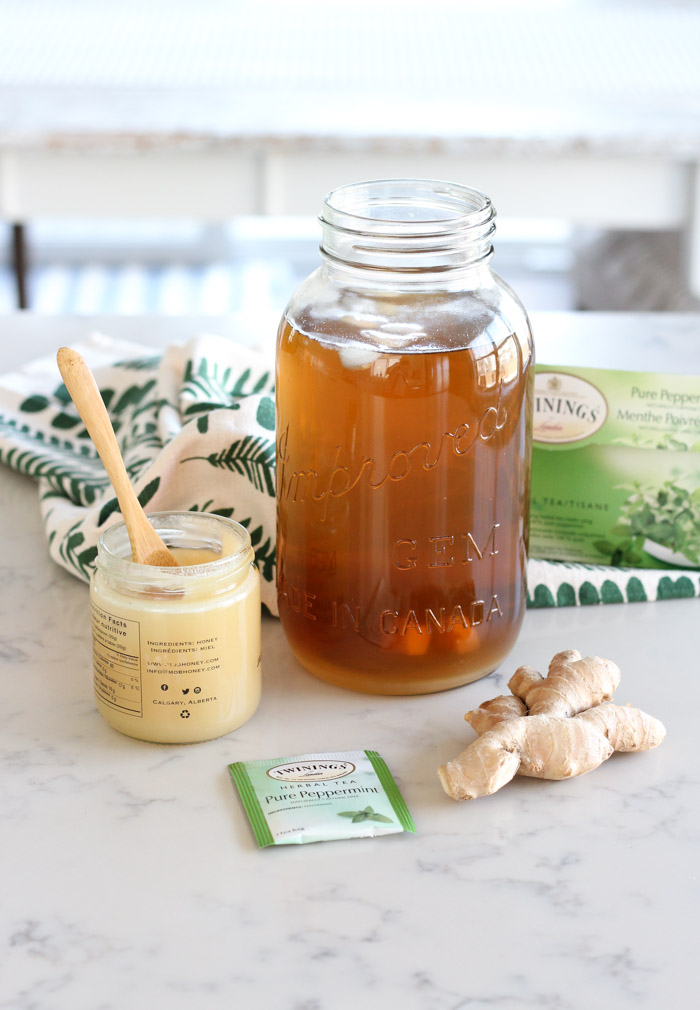 Get this iced tea recipe | Pin it for later
Thirsty? This ginger mint iced tea is refreshing, healthy and delicious. Put together a jar in minutes using only a handful of clean, simple and fresh ingredients. So easy!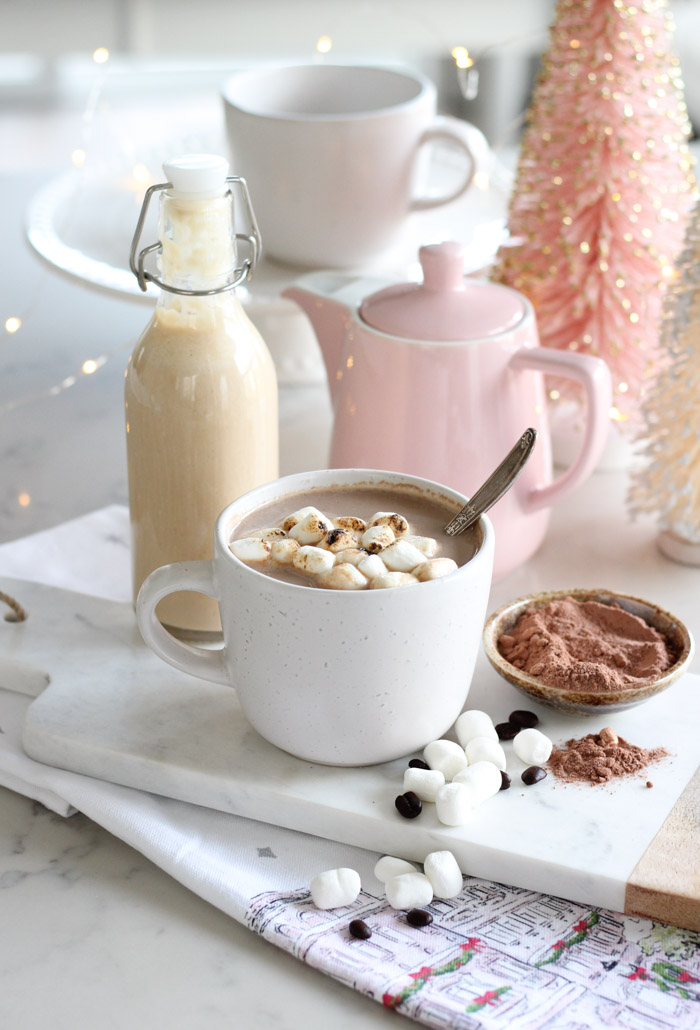 See this mocha creamer recipe | Pin it for later
This toasted marshmallow mocha creamer is the perfect way to add a frothy, marshmallowy twist to mocha or hot chocolate. A delicious and budget-friendly handmade gift to pass out to family and friends!
Check out this cookie recipe | Pin it for later
Bake a batch of Christmas Linzer Cookies to enjoy over the holidays. Filled with jam and sprinkled with powdered sugar, these gluten-free cookies will surely become a family-favourite. Perfect for your holiday cookie exchange!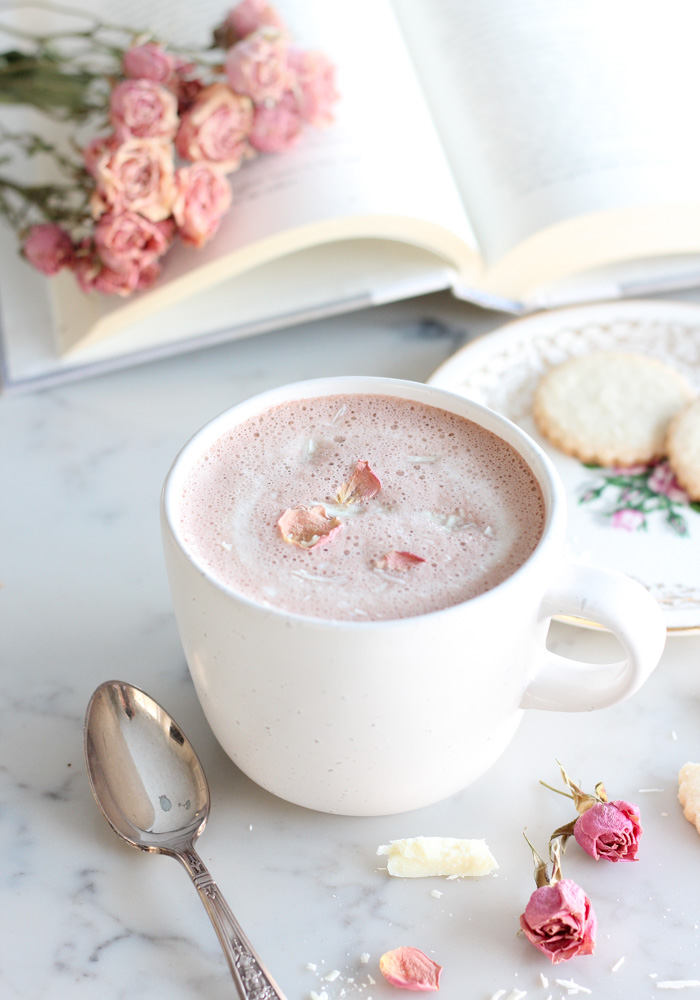 Make this hot chocolate | Pin it for later
Whip up a batch of this delicious strawberry hot chocolate for Valentine's Day. A pretty pink drink made with fresh strawberries, white chocolate, milk and other simple ingredients.
Get these gift tags | Pin it for later
These Christmas gift tags are a fun and easy way to finish off your gift baskets, boxes or bags. Print in colour or black and white for two different winter woodland looks.
See our home improvement projects | Pin it for later
It's time to look back at a whole decade's worth of our home improvement projects. Sharing some personal reflections and favourite room makeovers!
Get the fern art tutorial | Pin it for later
Make your own fern art using real plants and inexpensive supplies from the craft store. A pretty and creative way to freshen up any space.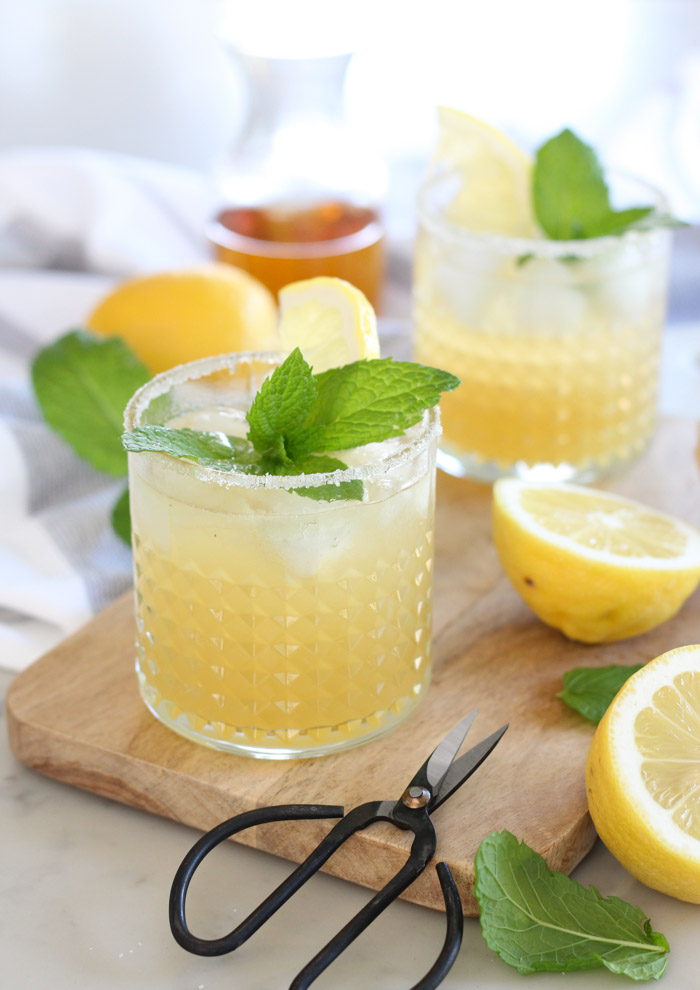 See this bourbon drink recipe | Pin it for later
This bourbon mint lemonade cocktail is a bit tart, a bit sweet, and oh-so-delicious. Made with only a handful of simple and fresh ingredients, it's the perfect drink to savour!
Check out these flower pot cakes | Pin it for later
Little flower pot cakes are a fun and tasty dessert idea for spring or Easter. Made with your favourite chocolate cake, then topped with frosting, crumbs, fresh berries, mint and flowers. So adorable!
That's a wrap for 2020!
So, did one of your favourites make the list? Again, sweet treats and drinks were popular.
My most popular post of all time (and once again) is Benjamin Moore White Dove Paint Colour Favourite. It's a beautiful white that works in almost any space! I'll be sharing more paint colour posts this coming year, so look for those if you're wanting to freshen up a space.
I was also honoured to have my table setting featured in American Farmhouse Style Magazine this fall.
As this is my last blog post of the year, I want to thank you for your ongoing support. Although 2020 came with its challenges, I found this community to be a great source of encouragement and motivation. I'm so grateful for all of you, and look forward to sharing even more in the new year. There are some exciting changes planned for 2021!
Finally, is there something in particular you'd like to see more of on the blog? Please leave me a comment and let me know. If you don't want to miss any part of my journey, be sure to subscribe and follow along on Instagram.
Wishing you a 2021 filled with whatever you hope for!