Fresh & Delicious Summertime Drinks
These delicious summertime drinks are made using fresh ingredients and only a touch of sweetness. Quench your thirst!
Hello everyone! I'm back from Haven Conference and our summer vacation in Georgia and South Carolina. We had a blast in Atlanta, Charleston and Savannah! To say I've had my share of heat this summer is definitely an understatement. There, it was hot and humid (just ask my hair) and, back home, it's been very hot and dry. With no rain in sight, keeping our lawn and plants alive has been challenging!
While in the South, I had my fair share of iced tea (unsweetened, of course), and it made me wonder why I ever stopped making it at home. In the past, I'd keep a pitcher full in the fridge all season long. It's those kinds of summertime drinks that help beat the heat when you're tired of plain old water. Am I right?
Summertime Drink Ideas
If you're in a bit of a mid-summer slump and you're looking for some delicious new drink ideas, I've got you covered. These thirst-quenching recipes are made using fresh ingredients, a touch of sweetness and very little time. Enjoy!
Blended Berry & Mint Green Iced Tea
Is green iced tea your thing? Try this blended berry and mint version that's packed with fresh strawberries and raspberries and a whole bunch of flavour.
Refreshing Basil Cucumber Mojito
We all know the cooling properties of cucumber, right? Make this muddled basil and cucumber mojito with or without the rum. You'll love this low calorie drink that's so refreshing!
Honey Strawberry Basil Smash
Another delicious basil drink is this strawberry smash that's sweetened with honey. Perfect for fresh strawberry season!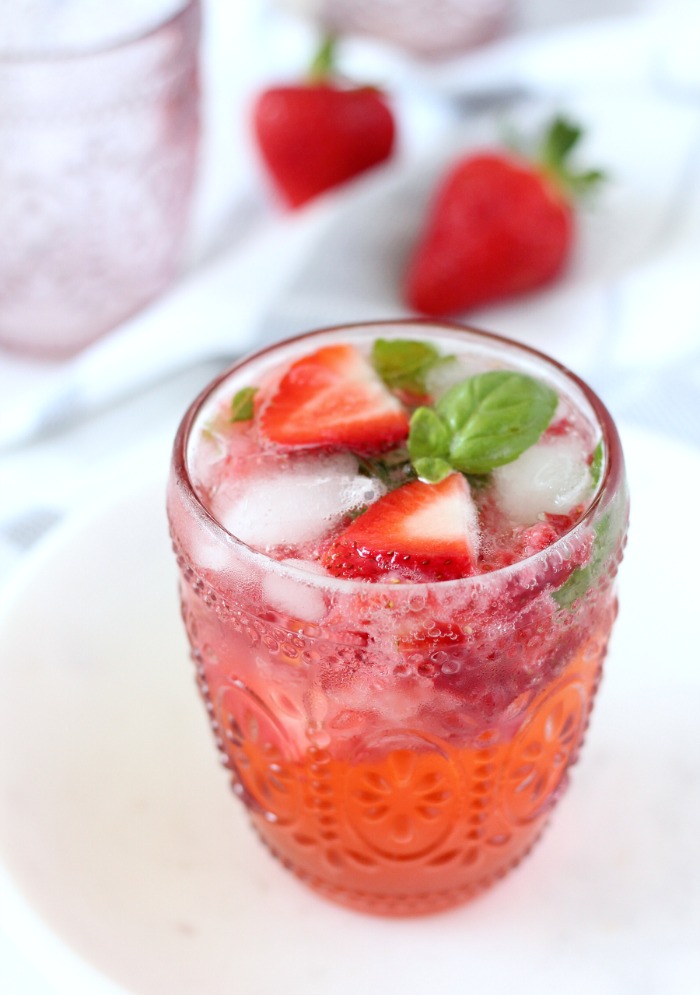 Pimm's Cocktail Jug
Do you like a drink you can snack on while you sip away? This Pimm's Cup cocktail seems to be a crowd pleaser with strawberries, cucumber, citrus and more.
Rosemary Infused Fresh Grapefruit Spritzer
Enjoy the sweet and tangy taste of freshly squeezed citrus juice cut with the subtle earthy flavour of rosemary? This grapefruit spritzer is perfect for you. Bottle it up for summer picnics or parties.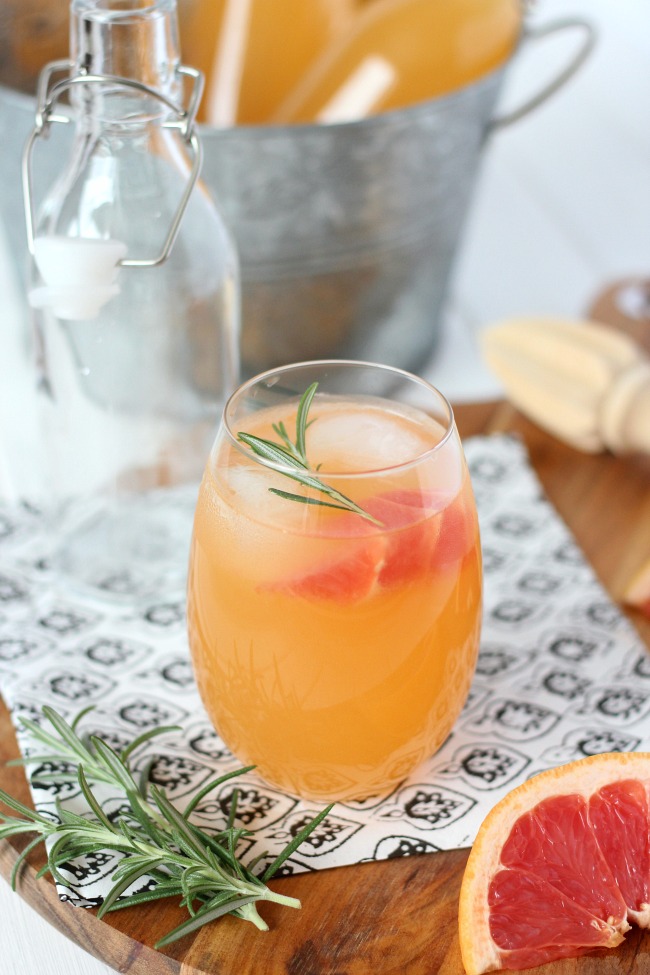 Bourbon Mint Lemonade Cocktail
Love lemonade? This bourbon mint lemonade cocktail is a bit tart, a bit sweet, and oh-so-delicious. Made with only a handful of simple and fresh ingredients, it's the perfect drink to savour this summer!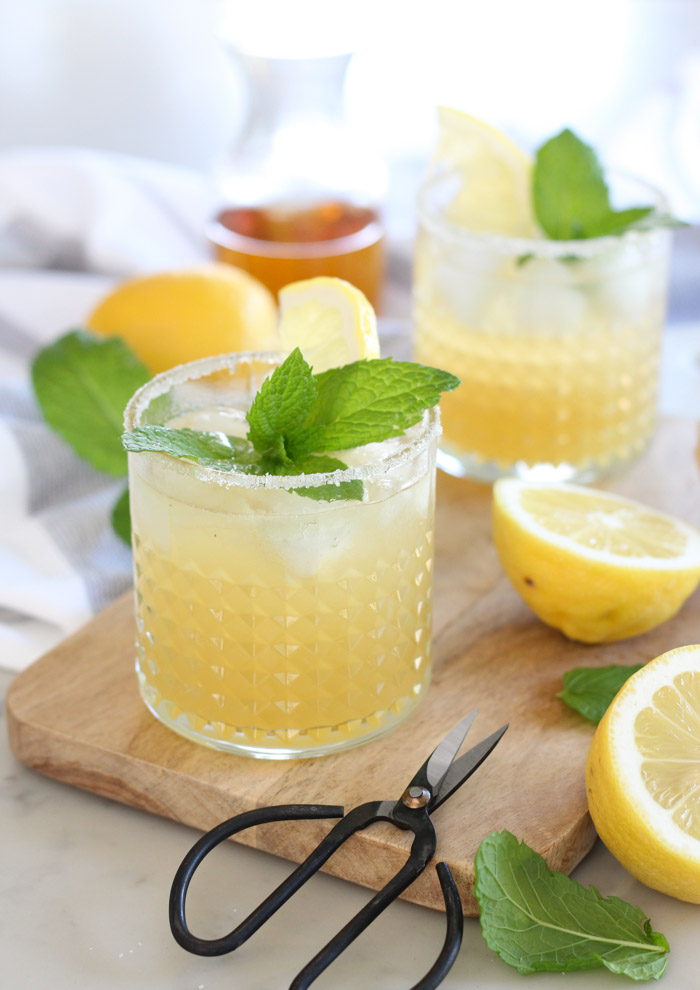 Orange Infused Water
Of course, water is always a great choice, especially when infused with fruit. One of my favourites is orange. You could also try simple cucumber.
If you're hosting a summer get-together, slice a whole orange, add to a large jug and top with ice and water. Allow the flavours to infuse in the fridge for at least a couple of hours before serving. Your guests will keep going back for more!
Rhubarb Pie Smoothie
Are you looking for a summer drink that's a bit more filling? Try this rhubarb smoothie with greek yogurt and oatmeal for breakfast, dessert or somewhere in between!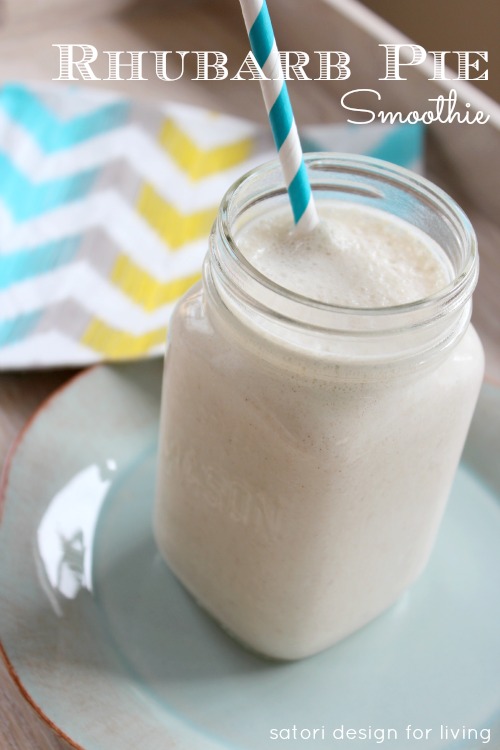 Lavender & Blackberry Sparkling Lemonade
This lavender blackberry sparkling lemonade is easy to make and can be served with or without alcohol. I love how refreshing and thirst-quenching it is on hot summer days. Pretty too!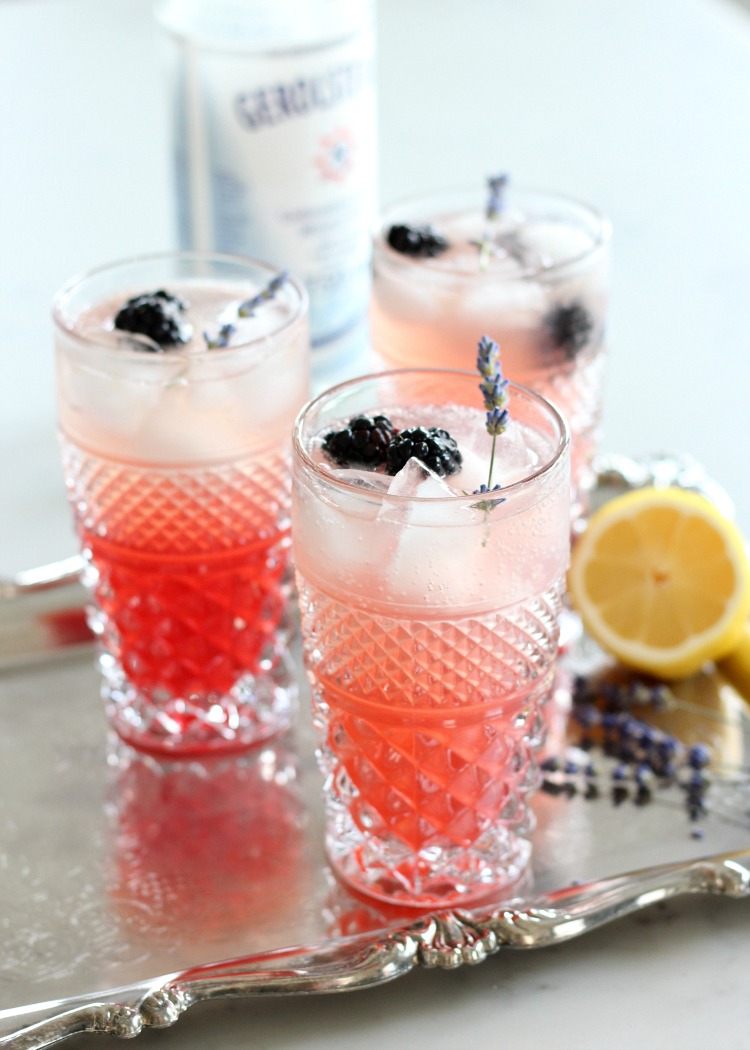 Ginger Mint Iced Tea
Feeling thirsty? This ginger mint iced tea is refreshing, healthy and delicious. Put together a jar in minutes using only a handful of clean, simple and fresh ingredients. So easy!
Ice Cream Float
And, finally, a fun dessert idea is this ice cream float bar. Different ice creams, sodas and toppings means everyone can come up with their own combinations!
A delicious looking line-up of summertime drinks, right? So, tell me, which one are you going to try first?
Be sure to PIN at least one of these fresh summer drink recipes to try later!
Now, keep in mind, all of these summertime beverages can be made with or without alcohol. That way, the whole family can enjoy. Also, try substituting different fruits, herbs or veggies.
Needless to say, I'll be whipping up a jug of something today. Most likely it'll be the blended green iced tea since raspberries and strawberries are calling my name. As well, the mint in our garden is growing like a weed. Apparently it thrives in the heat. What about you?
Want more delicious recipes and ideas like these sent directly to your inbox? Be sure to SUBSCRIBE.
Stay hydrated!