A simple guideline for growing mint plus delicious recipe ideas for using this delicious herb all summer long.
Do you plant a garden? We have a small backyard, but I always make room for growing fresh mint, basil, rosemary, oregano and other delicious herbs every spring. They're the perfect way to add refreshing flavour to recipes all season long.
Caring for Mint
If you're new to gardening and don't know where to start, mint is definitely one of the easiest herbs to grow. In fact, it's a bit like a weed, so most find it foolproof.
Given its voracious nature, it is usually best to keep mint plants in separate containers from other herbs. You don't want them choking others out.
As far as growing conditions go, mint varieties differ slightly, but most prefer full sun and moist, fertile soil.
Commonly grown varieties of mint:
spearmint
peppermint
mint chocolate
licorice mint
lemon balm
curly mint
My favourite variety to grow is spearmint for its aromatic and flavourful leaves. It's the most popular form of mint for recipes. Peppermint is a good option for making tea and desserts.
To harvest, use snips or simply pinch off just above a lower set of leaves to keep the plant healthy. It's best to remove leaves from the plant often to keep them young and tender.
Although I primarily grow mint to add to our fresh brewed iced tea, I often use it in salads, cocktails and our favourite watermelon mint popsicles. You must try them!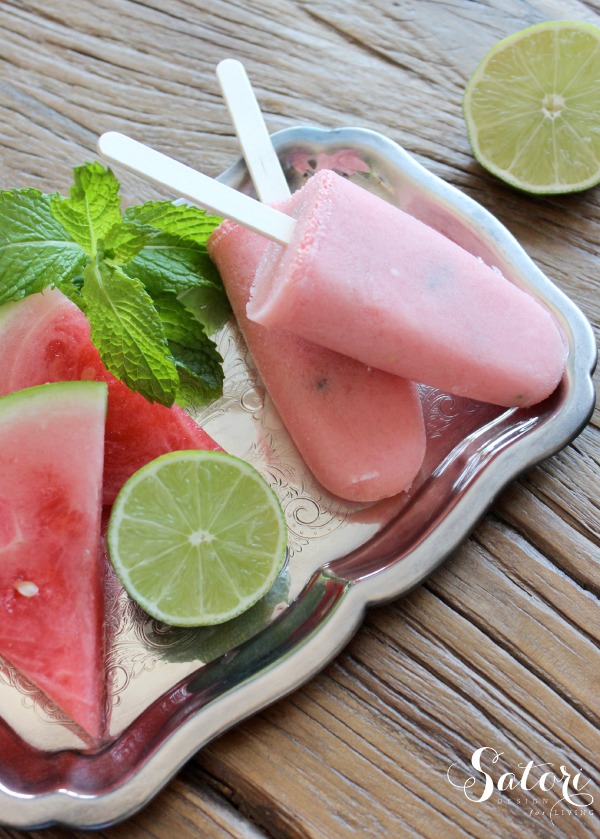 To give you more ideas for using fresh mint, I'm sharing recipes I plan on trying over the summer. They all look so delicious. Enjoy! (Please pin from the original source.)
Fresh Mint Recipes
Strawberry & Mint Infused Water by Back to Her Roots
Kale Tabbouleh with Cucumber & Mint by Simple Bites
Pea, Mint & Feta Fritters by Gourmande in the Kitchen
Detoxifying Watermelon Mint Limeade by Justine Celina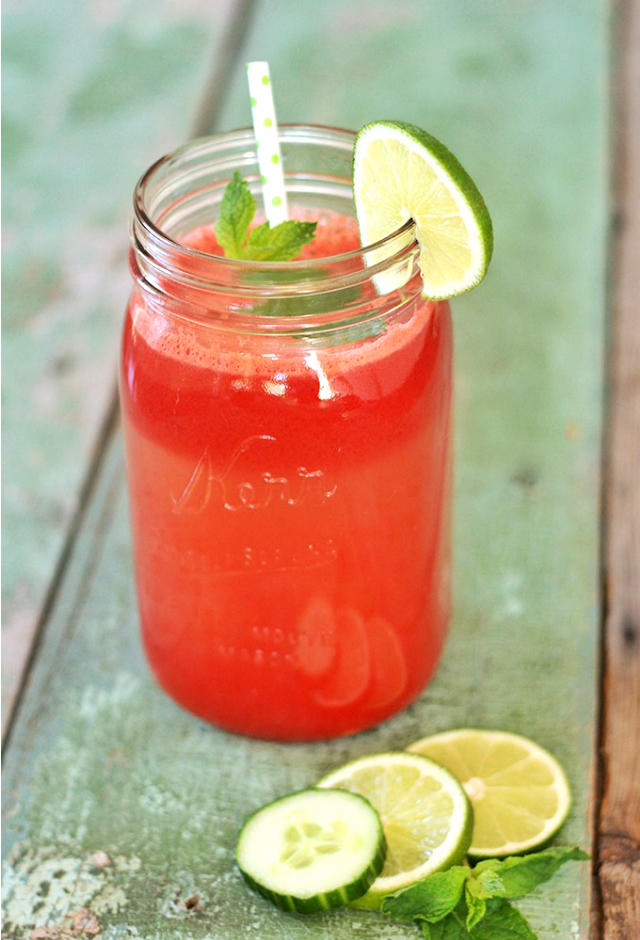 Sugar Free Mint Jelly by Larder Love
Strawberry Mint Salad with Hazelnuts & Ricotta by The Macadames
Cantaloupe & Mint Caprese Salad by Foodie Crush
Fresh Spearmint Ice Cream by Cookie and Kate
Blueberry & Mint Gin Fizz by One Tough Cookie
Blended Berry and Mint Green Iced Tea
Mint Infused Chocolate Chunk Ice Cream by From The Land We Live On
Ready to grow your own mint or other herbs? Check out more ideas for creating a container herb garden.
Thanks for stopping by!