Taking a look back at the most popular posts and favourite moments on the Satori Blog over the past 3 years.
Happy Friday friends! I've been playing catch up this week after my trip to Blogpodium (more on that to come) and an extended weekend at Niagara on the Lake. I figured if I was going to travel across the country for a one-day conference, I may as well see some of the countryside. If you've never been to this part of Canada, I highly recommend it!
Thanks to my chauffeur (aka husband, Darren), I was able to see Niagara Falls for the first time, tour some wineries, do some shopping and, most importantly, eat some fresh and delicious food!
As you may have guessed by the post title, this trip was also a bit of a milestone celebration with my business wrapping up its 6th year and the Satori Blog turning 3 this month! I can't believe how much has changed over the years. Sometimes I look back at my earlier posts and cringe, but then I realize it's all part of the process.
I truly feel blessed to have met some incredibly talented and genuine friends over the years. I also appreciate the opportunities I've had to work with some of my favorite brands.
Over the past year, I've learned so much about blogging, business and life in general, and I'm excited about what's to come. Going forward, you'll continue to see DIY projects, decorating ideas, organizing tips and more. You will also see more of our home projects as we get ready to put it on the market.
For now, I thought it would be fun to celebrate Satori's blogiversary with a look back at some of the most memorable moments and favourite posts. Here we go…
Most Viewed Post of All Time
Paint Color Picks From Top Home Bloggers
Most Popular DIY Project
Log Slice Chalkboard Ornaments
Top Organizing Project
Most Popular Reader Question
Most Viewed Food Post
Chocolate Chip Peanut Butter Energy Bites
Most Popular Guest Blogger
Al Fresco Entertaining Mood Board by Centsational Girl
Top Outdoor Project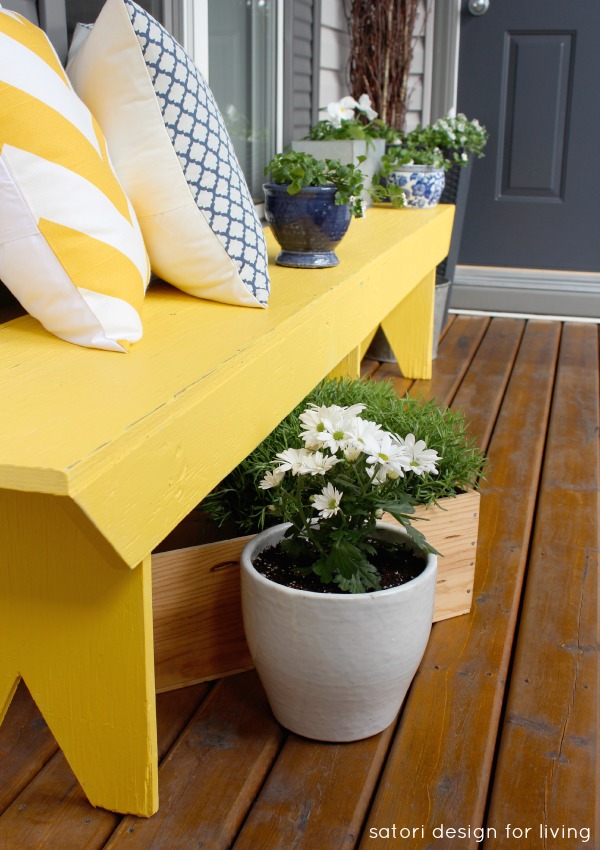 Cottage Charm Spring Front Porch
And last, but not least…
My Favourite Project
Thank you so much for stopping by over the past few years. Your comments, shares, pins, likes and all of the other ways your share the love are appreciated more than you know!
xo,