Garden Themed Hostess Gift with Mason Jar Printable
This mason jar hostess gift for the gardener is budget-friendly and easy to put together. The perfect take-along for spring and summer parties. Get the free printable mason jar gift label!
With May Long Weekend just around the corner, I thought it was a good time to put together a hostess gift for one of the outdoor parties we'll be attending. After feeling cooped up inside much too long, I'm praying the weather finally allows us to kick back outside and enjoy some much-needed sunshine!
Aside from the usual bottle of wine, I find it's always nice to show up at a party with something that makes the hostess feel greatly appreciated. In this case, my friend loves gardening, so I decided to put together a gift-in-a-jar that she can put to use in the coming weeks.
Hostess Gift for the Gardener
To begin, find an OVERSIZED mason jar and fill the bottom with Spanish moss. I found mine at the Dollar Store. You could also use crinkle paper.
Pretty much any large jar will do, even vintage.
Garden Themed Gift Ideas
Next, fill the jar with inexpensive garden-themed items, such as:
lavender hand cream
citronella tea lights
packets of seeds
spool of jute string
gardening gloves
nail brush
If you have your own seeds to give away, I created these printable seed labels you can download. I think it would add a nice personal touch.
As you can see, I selected a variety of gifts for the gardener in similar soft colours. Because the jar is see-through, it's important to think about how everything will look once it's put together.
Mason Jar Printable Gift Label
To dress up the lid, I created a printable that doubles as a gift tag.
If you want your own set of mason jar printable gift toppers, you can download them HERE. Save, then print out on cardstock. Then, you can simply cut the out and place over the "snap" part of the lid.
I kept the labels generic so you can use them for any mason jar gift idea.
Decorate the Jar
Be sure to embellish the top of the jar. I tied a pair of garden snips and a sprig of fresh rosemary to the top using jute string.
As an option, you could use other herbs or flowers.
Fun, right? You'd be hard-pressed to find a garden themed hostess gift that's easier to throw together!
The whole gift came together for less than $20! Don't you just love these types of inexpensive gifts for gardeners?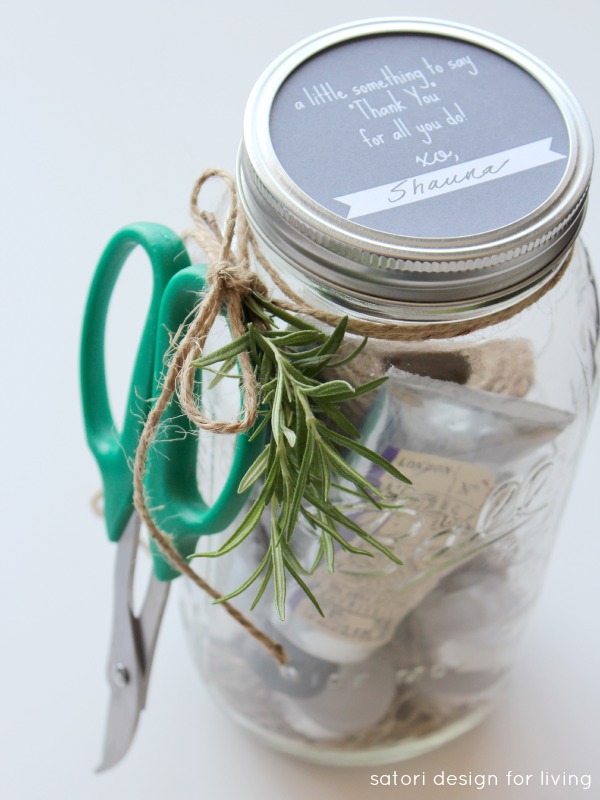 What would you want in yours? For more ideas, check out my spring gardening gift guide.
I think I'll be putting these mason jar hostess gifts together for all of our summer parties.
Pretty much any theme would work as long as it fits in a jar (pampering products, craft supplies, unique food items or anything else that suits the hostess' personality).
More gift ideas for the gardener
Check out this cute garden apron with pockets and loop for holding snips or other tools.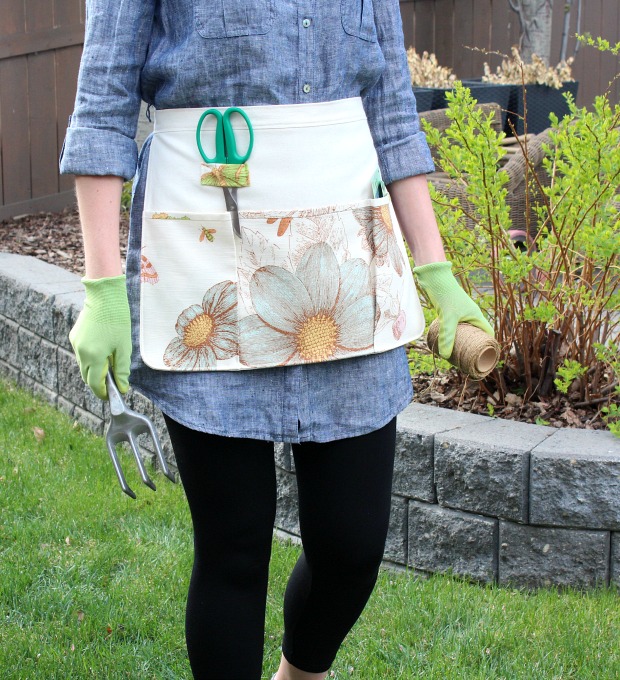 Have an old wooden tool box or crate kicking around? Put together a unique planter to give away.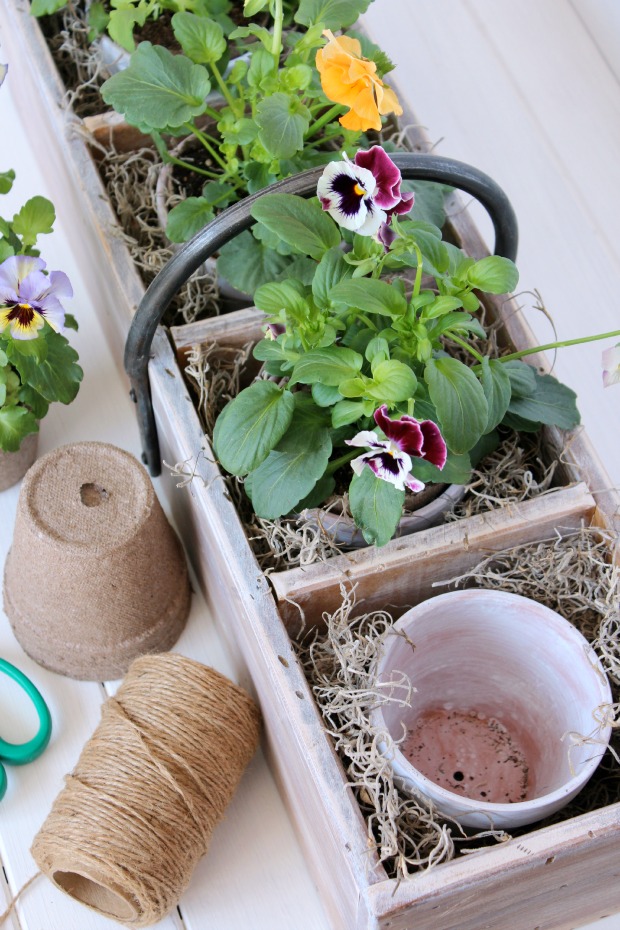 Get these printable garden gift tags to tie around bouquets from your garden. Your friends will love them!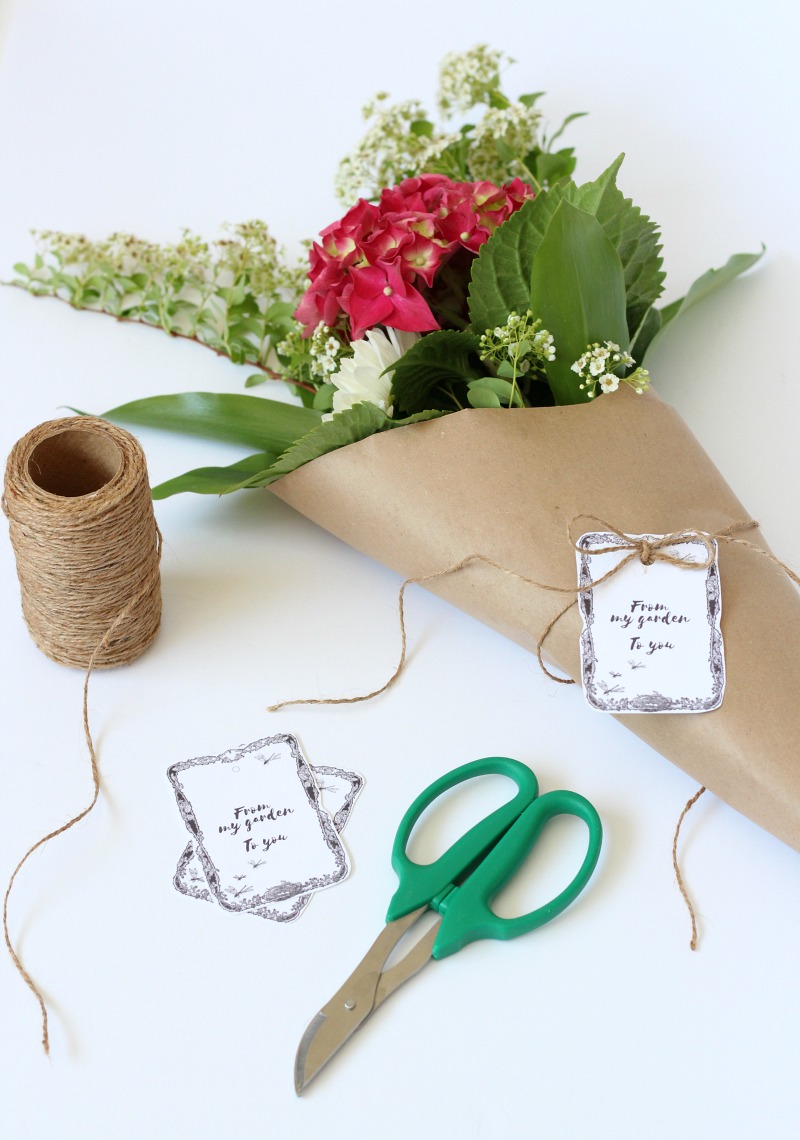 Be sure to check out all kinds of other DIY gift ideas for the gardener. Or, if you'd rather buy than DIY, I suggest taking a look at some of my favourite gardening books.
Finally, be sure to come back tomorrow for the Plants and Flowers Link Party. Anything related to outdoor gardening goes!
See you there!