Sometimes we make design and decorating decisions that we end up regretting. Take the chocolate brown leather ottoman I purchased for my family room 5 years ago. First of all, I'm usually not a fan of leather because I find it cold in the winter and sticky in the summer. Secondly, the color seemed a bit dark for my style. However, I thought it would be durable and it was a bargain. Within a few months I wanted to send it back and it taught me valuable lessons- don't let price be the deciding factor and go with initial instincts (originally I was looking at a square button-tufted ottoman in blue-green fabric and to this day I wish I had it!). Eventually I'll sell my ottoman and replace it with something I love, but I have other projects on the go that take precedence.
In contrast, one of the best purchases I made several years ago was an upholstered headboard (inspired by the PB Jameson) for our bedroom. I had it custom made by a mattress maker who charged me less than what it would've cost to make my own. The piping detail was something I didn't think I could get right on my own and I wanted something solid that would last. It was one of those no-brainer purchases! If someone asked me if I'd do it again, my answer would definitely be "Yes!" The only thing I'm considering changing after 6 years is the fabric and that is as easy as making a slipcover (which will be part of another post).
Pottery Barn
Upholstered headboards add softness and warmth to a room that you can't get with wood. I like to read in bed, so it's definitely the best option for me. I also love the fact that the options for shape, fabric, size and detailing are unlimited. The best part is they're fairly easy to construct for the DIY-er and can be changed up down the road.
If you're considering an upholstered headboard for yourself, or if you already have one and want to change it up a bit, here are some options that I definitely think are good decorating decisions.
Kerrisdale Design
Caitlin Wilson
For more bedroom decorating ideas, check out these tips for styling a bed.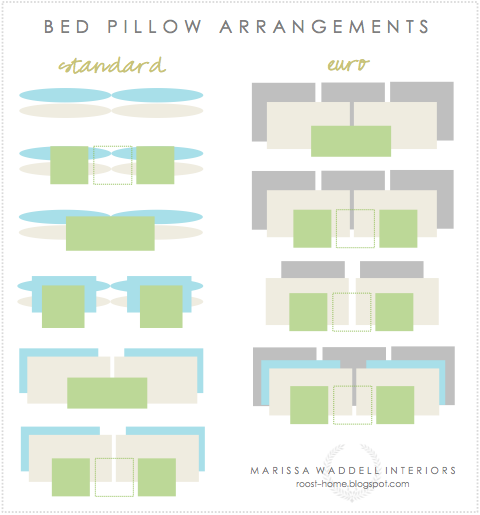 Do you have any decorating decisions you regret making? What have you knocked out of the park? I'd love to hear about the good, the bad and the ugly!
Wishing you a fantastic weekend!