Love button-tufted furniture too? Come take a look at these tufted furniture pieces in a variety of design aesthetics.
If there's one thing in decorating I've grown very fond of over the last while, it's button tufting. Not familiar with this upholstery technique? Tufting began as a way for textile crafters to create warmth by adding layers of fabric or other materials together, forming the appearance of "tufts" or "dots" on the outside layer. Over time the technique was adapted for other applications, including furniture making.
Although button-tufting has never really gone out of style, it's made a major resurgence in the furniture world over the past year. I think it has a lot to do with the texture and interest it brings to an upholstered furniture piece while using a less-busy solid fabric. Known typically for its traditional styling, tufting is now showing up in every design aesthetic in a wide array of forms.
Button Tufted Chairs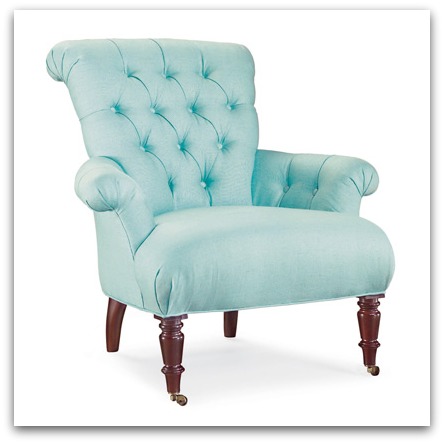 Layla Grayce
Button Tufted Sofas
West Elm
Restoration Hardware
Button Tufted Ottomans and Stools
Layla Grayce
Button Tufted Headboards
Layla Grayce
What's your favourite type of button tufting? Do you adore sleek and modern, or fancy ornate and traditional? Perhaps you're a bit like me and like to mix it up by pairing a modern fabric on a traditional framework. Whatever your choice, I think it's safe to say that this style isn't leaving us any time soon.
Want more home decorating ideas like these sent directly to your inbox? Be sure to SUBSCRIBE.