Fresh and delicious garden to table recipes you should try making this summer with nutritious fruits and vegetables.
Hello everyone! I hope you're having a beautiful weekend.
Summer is the time of year when fresh produce is in abundance. Around here, we've been eating herbs and greens from our container garden already. Fortunately, we also have a few great Farmer's Markets and have been able to pick up organic fruits and veggies. The cherries are so good this time of year!
For this week's inspiration, I was intrigued by the concept of garden to table eating. Fresh seems to be on trend, and I hope it's here to stay. You can't go wrong with simple and delicious!
Garden to Table Recipes
Homemade Pesto with Kale & Garlic by Sylvia's Simple Life
Farmer's Market Pizza by Just Short of Crazy
Cherry Limeade Popsicles by Simple Bites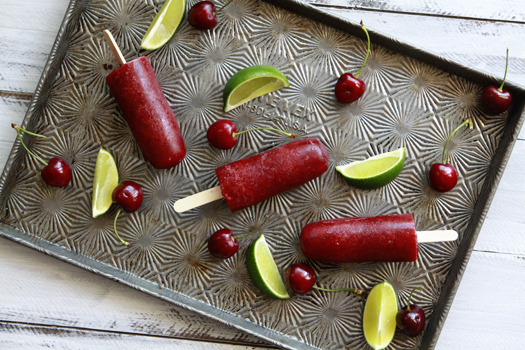 Simple Caprese Salad by Vintage Zest
What are some of your favourite garden to table recipes? Do you grow your own food?
xo,