For the Love of Baking Gift Guide
Sharing my gift guide for the baker in your life. These lovely gifts make baking at home easier, tastier and even more delightful. Get ideas for your own Christmas wish list too!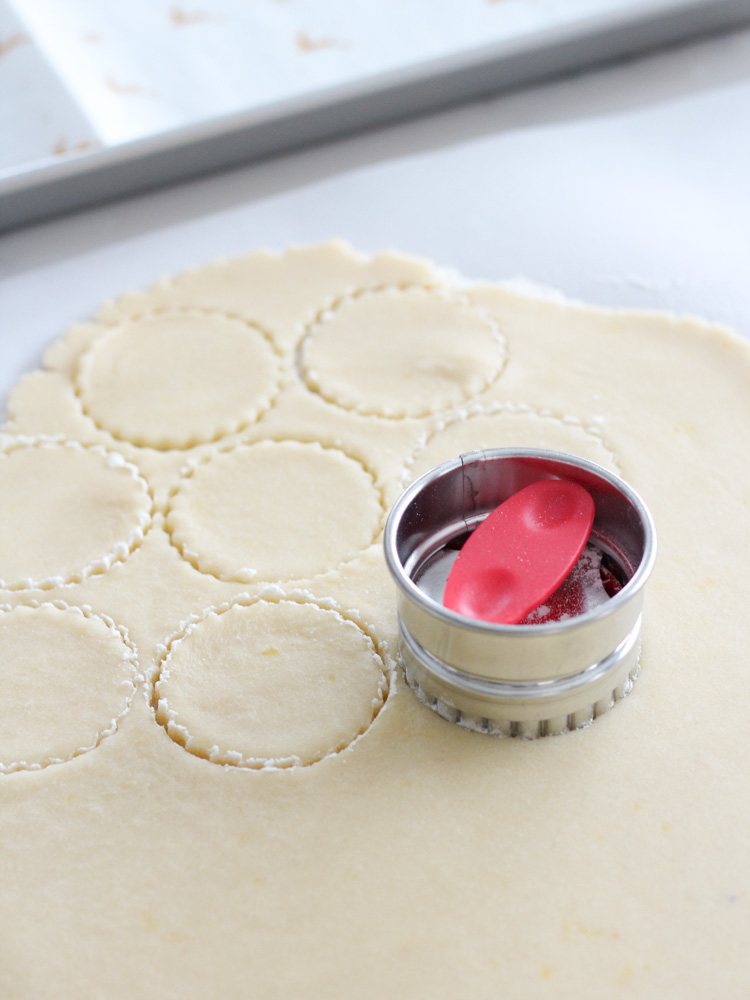 Welcome to my first gift guide of this holiday season! Are you ready to see my top gift ideas for the baker in your life? Of course, any of these would make great hostess gifts too. To keep it budget-friendly, I've included a variety of price points. As well, you'll find basic and specialized items to cover the beginner baker all the way up to the experienced. Choose from cookie baking to cakes, pies and more.
If you're fortunate enough to have a baker or two in your life, I highly suggest treating them to at least one of these handy baking tools, books or supplies. Plus, all of the items work together if you're wanting to put together a baking gift basket, or simply fill a stocking. There's a good chance it will work in your favour come the new year. Just saying!
Baking Gift Guide
Some links used in this post are affiliates. Please refer to my disclosure policy for more information.
Shopping Tip: Be sure to shop early to take advantage of sales and to ensure your items arrive on time. I also use Rakuten whenever possible to earn cash back on purchases. So easy!
Baking Gift List Details
Cookie Dough Scoops – I simply couldn't live without my small and medium-sized cookie scoops. I use them for filling muffin cups, making appetizers and, of course, perfectly portioned cookies. This is one of the best gifts for cookie bakers.
Bakerita Book – The healthy baker will love this book filled with beautiful and delicious gluten-free, grain-free, dairy-free, and refined sugar–free desserts. Recipes are all made using no-fuss, easy-to-find ingredients, with even the beginner baker in mind.
Pie Dish – I love the look of the ruffled edges on this Emile Henry pie dish. I use mine for pies, crisp, small cakes and more. Bakes evenly and is perfect for oven to table!
Marble Rolling Pin – This marble rolling pin will tackle even the toughest dough, while keeping it cool and easy to work with. The wood stand will keep it in place and looks gorgeous on the countertop too!
Measuring Cup Set – I love the gold lettering and detailing on these stackable ceramic measuring cups. So pretty!
Pie Crust Mold – These pie crust shapers are so fun and make it simple to form five decorative designs including pearl, braid, rope, herringbone and basket weave. I love seeing all of the pie art on Pinterest and can't wait to give them a try.
Cooling Rack – I upgraded my cooling rack to a grid style recently and love how quickly cookies cool while holding their shape. This one fits over a standard half sheet pan, which is great for glazing donuts or cookies. The gold colour is so pretty too!
Measuring Spoons – This set of 4 white porcelain measuring spoons by Sophie Conran is beautiful. I find the handwriting to be so charming.
Bench Scraper – This kitchen tool is handy for measuring and cutting dough, then lifting it from the countertop or board. It works incredibly well for transferring chopped veggies too.
Cookie Stamps – These vintage-inspired cookie stamps imprint dough with a lovely detail. Perfect for sugar cookies or shortbread. I love all 3 patterns!
Mason Cash Mixing Bowl – I picked up one of these classic English bowls at a thrift shop years ago and love how sturdy and versatile it is for making bread and big-batch cookies. It's the perfect size for mixing caramel popcorn too.
Nadiya Bakes – If you're a fan of the Great British Baking Show, you'll love this ultimate baking resource for just about every baked good, including cakes, cookies, breads, tarts, and puddings. Enticing for novice bakers and advanced pastry makers alike.
More Gift Ideas for the Baker
Canisters with Scoops – These ceramic canisters would look so pretty and sleek on any countertop. I love the handy stainless steel scoops and different sizes for sugar, flour, rolled oats and more!
Donut Pan – I highly suggest this nonstick pan by Wilton for perfectly-shaped, easy-release donuts every time. Fresh baked homemade donuts are where it's at!
And for more baker gift ideas, click on any of the images below!
Any baking tools you can't live without? Have a favourite baking gift on the list?
Be sure to forward this baking gift guide to a loved one if something stood out to you. They may just take the hint! I have a few of these items on my own wish list too!
Finally, I encourage you to check out these simple Christmas gift wrapping ideas.
Want more holiday and seasonal ideas like these sent directly to your inbox? Be sure to SUBSCRIBE.
Happy gift buying!