Vintage Tiered Cake Stands
Take a look these clever ideas for using tiered cake stands, vintage or new!
Last weekend, I was invited to a sneak peek event at a new home decor shop that specializes in vintage, collectibles and shabby chic. These types of shops tend to be my favourite because you never know what you're going to find, and they're different every time you go back.
As some of you already know, I stopped buying anything I don't have a dedicated purpose for a couple years ago (even if it's a great deal). It does take a bit of the fun out of vintage decor shopping, but not having to deal with cluttered storage rooms later is worth it (not to mention the money I no longer waste)!
After exercising a lot of restraint, I left the shop at the end of the evening with one vintage tiered cake stand in silver. At just over $20, I think it was a steal. From what I can tell, most sell for more than $40 on Etsy.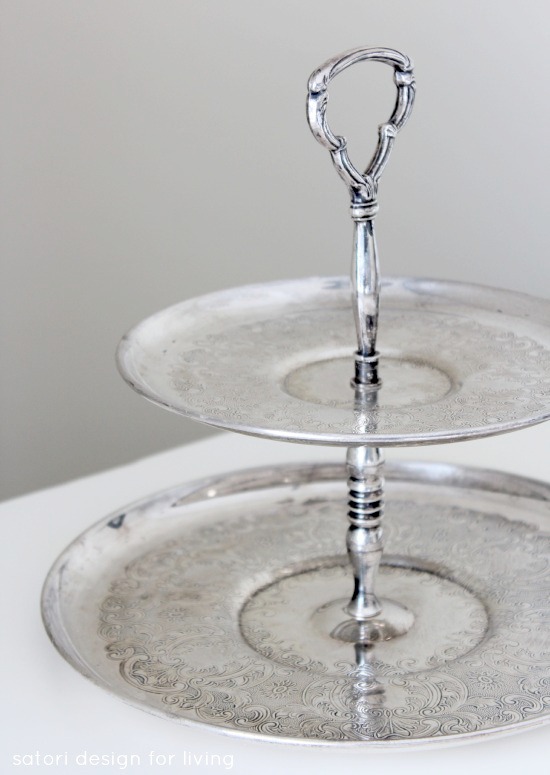 I've always loved the way these tiered plates look, and I'm not worried at all about what to do with mine because they're so versatile. Take a look and see what I'm talking about…
Tiered Cake Stand Ideas
Of course, one of the more popular ways to use any tiered cake stand is for cupcakes or treats. I used one when I put together an afternoon tea party for Mother's Day.
If you want to think a little outside of the box, these are some fantastic ideas too.
Another way I could use my silver tiered stand is to store some of my jewelry.
Although I still use my vintage tea cups and saucers to hold most of my earrings, bracelets and necklaces, there are a few chunky pieces I still want to put on display.
Or, perhaps, I'll use it to hold fragrances or toiletries…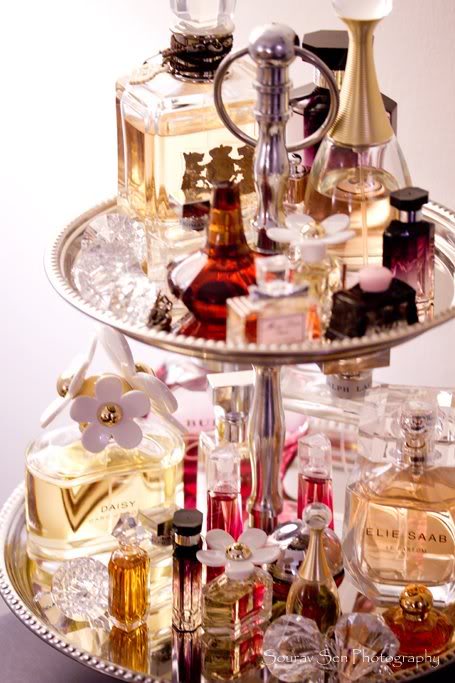 I think what I'm most looking forward to is using my tiered cake stand for seasonal decorating. Update: See how I used this vintage silver cake stand on our Christmas table.
Do you have any other ideas for using tiered cake stands, vintage or new?
One other thing before you head off… If you're looking for more useful and pretty ideas in your life, make sure you're on the email list! You can subscribe here.
Have a great day!