Honey & Cinnamon Caramel Popcorn
Try this tasty caramel popcorn recipe made with honey, cinnamon, nutmeg and pecans (and absolutely no corn syrup). A simple "better for you" snack or dessert that's perfect for parties!
Most of the time, I eat my popcorn with a drizzle of butter and sprinkle of sea salt. I tend to forgo fancy toppings like salt and vinegar, dill pickle, or whatever else they've managed to put in a shaker.
You see, I'm trying to be more mindful about what I eat. Definitely not 100% clean, but I'm choosing better options to some of the foods that are deemed not-so-good.
Take yummy caramel popcorn, for instance. It's usually loaded with tons of sugar and corn syrup. Why does it have to taste so darn good?
For the longest time, I avoided making it. Cause if I did, that little voice in my head would remind me around 3:00 p.m. that it was in the pantry. And that definitely wouldn't help me cut back on refined sugar, now would it?
Then, I started playing around with the recipe…
Healthier Caramel Popcorn
What if I took out the corn syrup, reduced the amount of brown sugar and used good quality honey instead?
How about adding cinnamon to balance blood sugar and some nuts for a bit of protein?
What if I used my hot air popper to pop good quality popping corn?
Perhaps not perfect on the health scale, but a much better option to the caramel popcorn recipe I was making before.
And just as delicious… No, I'd say even tastier!!!
In my opinion, better eating is all about moderation. Are you with me?
This caramel popcorn makes a great party favour too!
Honey and Cinnamon Caramel Popcorn
A caramel popcorn recipe made with honey, cinnamon, nutmeg and pecans. No corn syrup. Simple, delicious and perfect for parties!
Ingredients
1

cup

popping corn

1

cup

pecans

1/3

cup

unsalted butter

1/2

cup

liquid honey

3/4

cup

brown sugar

lightly packed

1/2

teaspoon

sea salt

1/2

teaspoon

cinnamon

1/4

teaspoon

nutmeg

1

teaspoon

vanilla

1/4

teaspoon

baking soda
Instructions
Prepare popping corn in extra-large bowl (*metal if possible). Add pecans.

Combine butter, honey, brown sugar and salt in a heavy saucepan. Heat and stir over medium heat until mixture comes to a boil. Turn down heat to low and boil without stirring for 3 minutes.

Turn off heat and stir in cinnamon and nutmeg. Add vanilla.

Remove from heat and stir in baking soda (mixture will expand). Pour over popcorn and toss together until popcorn and pecans are evenly coated.

Spread on 2 large ungreased pans and bake for 45 minutes, stirring every 15 minutes and rotating pans. *As an option, prepare popcorn mixture in an extra-large metal bowl and there's no need to transfer to pans before baking.

Remove popcorn from oven, stir and cool for 5 minutes. Break apart (if necessary) and allow to fully cool. Transfer to an air-tight container (if there's any left).
Notes
Use the best quality ingredients possible. I recommend using a hot air popper (no pre-packaged microwave popcorn). Try different varieties of honey, such as wildflower or clover, to change up the flavor. Choose organic and non-GMO (if that's what you believe in).
More "Better for You" Snack Recipes
Looking for another grab and go snack? Check out my brownie bites made with healthy sweet potato.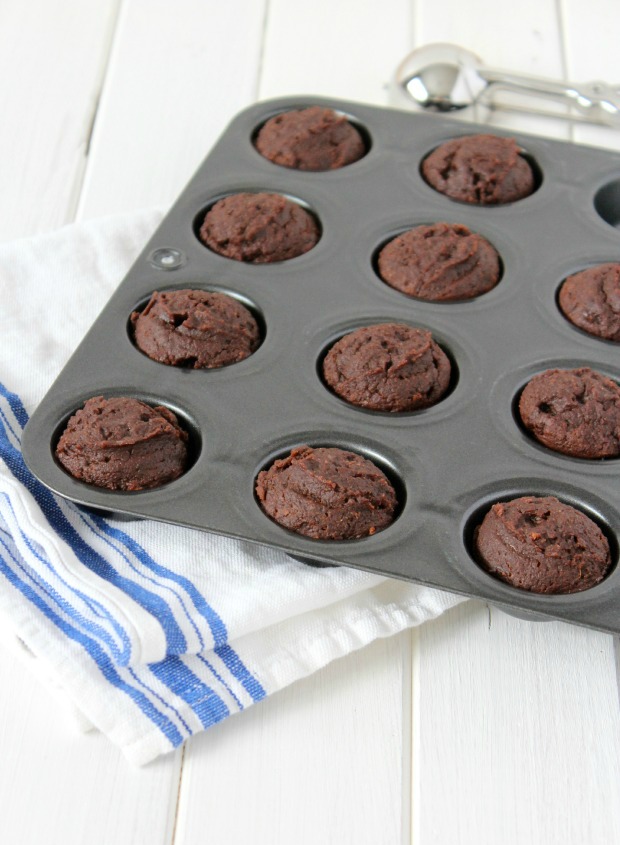 These chocolate oat bars packed with oats, nuts, coconut and more are wholesome, filling and delicious.
Be sure to check out the full lineup of snack recipes!
Want more delicious recipes and ideas like these sent directly to your inbox? Be sure to SUBSCRIBE.
Enjoy your day!