One of my friends is so fortunate to have her home located on the prettiest street in the town. A neighborhood filled with historical homes, large lot sizes, and mature trees, I can't help but feel a wee bit envious every time I visit. After attending a wedding shower at her home earlier this year, I asked Katja if she'd be willing to share her place as part of my Christmas House Tour series.
As a former boutique owner in Calgary's trendy Marda Loop area, she has a great eye for detail and a creative way of expressing her style. Her home is what you'd expect to see knowing her personality, and this is what I mean when I talk about "getting you and your home speaking the same language."
Although Katja's home is always charming, somehow I knew it would be even more extraordinary at Christmas. When I stopped by last week to take some photos, I whipped out my camera as soon as I made my way up the sidewalk to capture the lovely Christmas decorating starting at the front gate.
Upon entering Katja's house, I was immediately drawn to her dining table. Filled with red tulips, greenery, and paperwhites she forced herself, not only was the fragrance lovely, but the mix of textures and colors was stunning.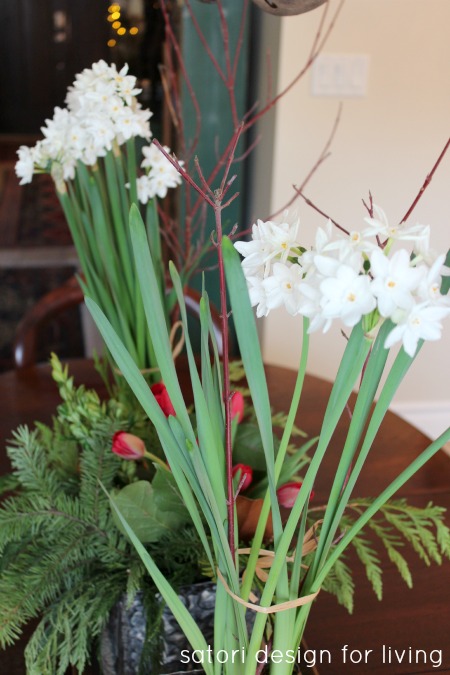 By the corner window of her kitchen, she was forcing more bulbs and had another beautiful greenery arrangement, one of many throughout the house. (You can learn how to force bulbs here.)
Katja created a series of beautiful Christmas vignettes. I especially loved her whimsical mantel all decked out in silver, white, green and red.
She has some of the most stunning Christmas ornaments and decorations I've seen. I adored this glass domed winter house.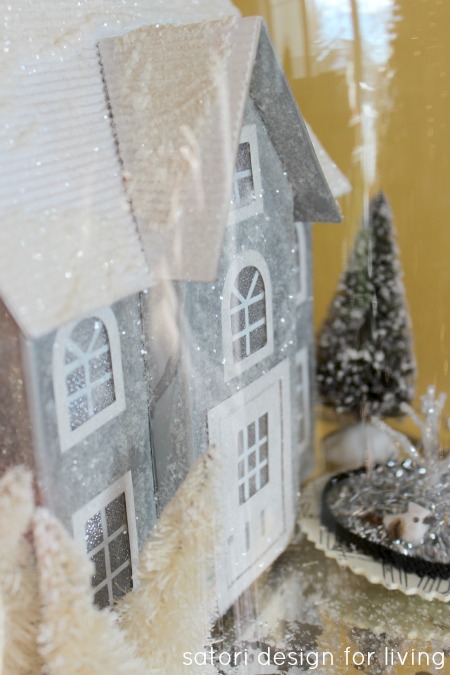 Katja extended the holiday decorating to the back of her house. I love how she added natural materials to her existing lanterns. Such a simple, yet effective touch.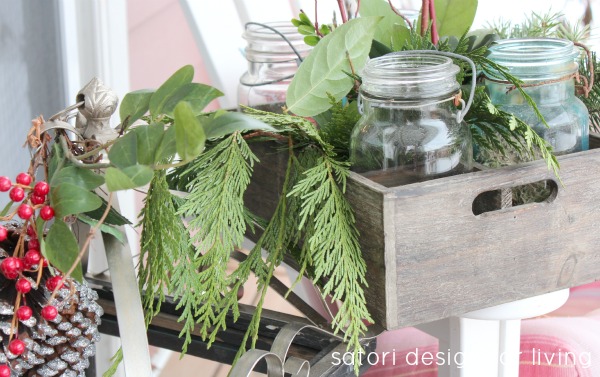 And how adorable is this matching shed in the back yard!
I must thank Katja for opening up her home to all of us. I know I've walked away with a few decorating ideas. Most importantly, I've become inspired once again to continue on my path of creating a home that's a true representation of our family.
Is there something in particular that stood out to you from Katja's Christmas house tour? Do you go all out and decorate to the extent she does? I'd love to know!
xo,