Vintage Glam Christmas Gift Wrap
For this year's Christmas gift wrap, I chose a vintage glam theme. See how simple it was to put together using pretty paper, ribbon, tags, fresh greens and more!
Yesterday my son made it home from college for Christmas break, so I spent most of the day chatting and catching up with him. It was great to have all of us under one roof again last night. I sleep so much better!
I'll be taking a break from blogging starting next week, but before that happens, I have a few more Christmas ideas I want to share with you. Our house is still torn apart as we undergo renovations, so I won't be sharing a full house tour. I may, however, get around to snapping a few photos of the areas I managed to make Christmas-like. Today I wanted to show you my vintage glam Christmas gift wrap.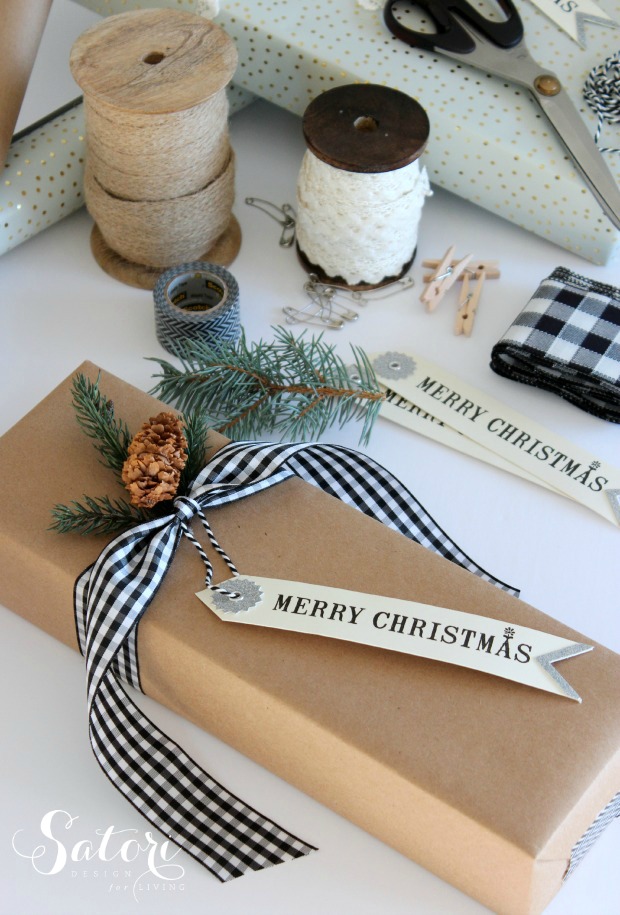 Some links used in this post are affiliates. Please refer to my disclosure policy for more information.
Vintage Glam Christmas Gift Wrap
As mentioned a couple weeks ago, I love wrapping gifts. Each year, I make tags or embellishments that go along with my chosen decorating scheme. (I think my friends and family have come to expect it!)
This time, I made some vintage canvas gift tags out of cotton canvas and iron-on transfer printables. So fun and pretty, right?!
To go along with these handmade gift tags, I found spools of lace ribbon and braided hemp or jute, in addition to ready-made cardstock tags that have a vintage glam look. Some polka dot metallic wrapping paper, brown kraft paper, more ribbon, as well as a few other touches, and I was ready to begin my wrap-a-thon.
For the finishing details, I used washi tape and evergreen cuttings (real and faux).
Tags and embellishments can simply be attached with safety pins or mini clothespins, which is so easy and inexpensive! I like that they're reusable from year to year as well.
Wrapping each gift differently is the best part. I tend to just play around with different elements until I'm happy with the look.
A roll of simple brown kraft paper goes a long way. I try to keep one on hand all year long for wrapping gifts or other projects.
The wrapping combinations are endless and so fun to put together! I love the shabby chic look of the lace. You? A vintage gift wrap look is one of my favourites.
The best part is when the whole collection of gifts come together under the Christmas tree.
DIY Gift Decorations
If you haven't finished your Christmas gift wrapping yet, I have a few more handmade ideas for you.
It's easy to add sparkle to your gifts with these mini jingle bell wreaths. They also make lovely Christmas tree ornaments.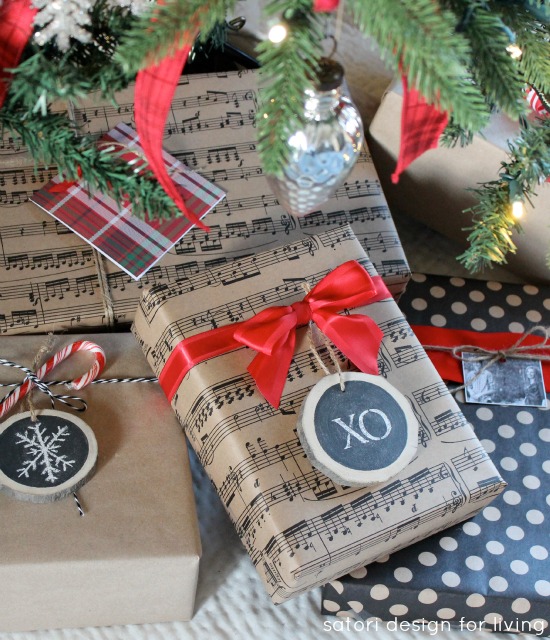 Add an element of nature to your Christmas wrap with these wood slice chalkboard gift tags. I love that they can be customized and used over and over again.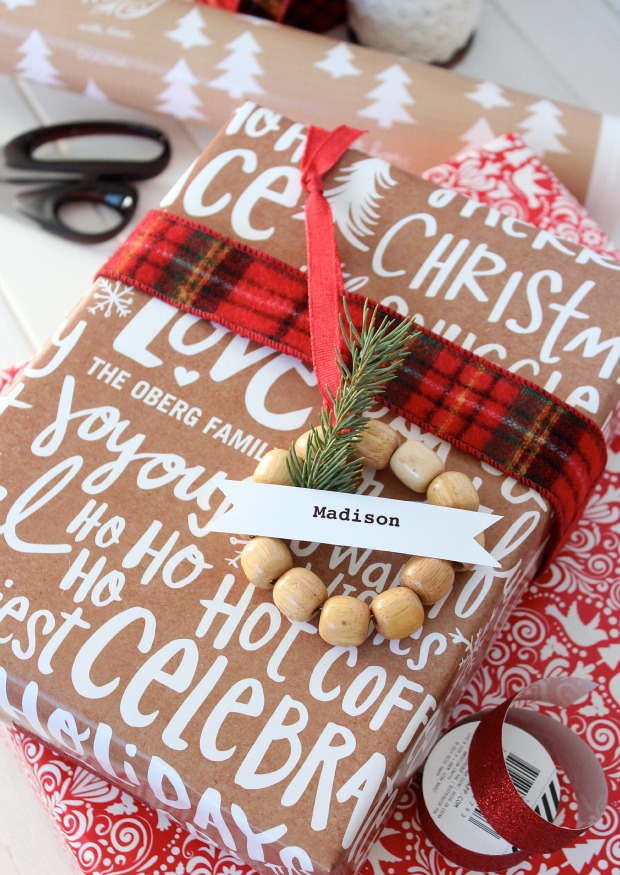 These mini wood wreath gift tags are so easy to make. I love how they look with a bit of greenery and ribbon.
Ever made tassels? These shabby chic gift toppers take minutes to make and look so adorable.
Be sure to check out the entire selection of Christmas gift toppers! I also have these woodland gift tags for you to download and print. Enjoy!
Want more holiday and seasonal ideas like these sent directly to your inbox? Be sure to SUBSCRIBE.
That's a wrap ;)