Some of my favorite colorful gifts for her this Valentine's Day.
Valentine's Day is on Friday and I'm loving all the shades of pink and red I'm seeing in stores and online. Thank goodness the colors of love are bright and cheery in the midst of winter, wouldn't you say? This year I made heart-printed treat bags for my husband and son that I'm going to fill with some of their favorite things. I also plan on adding some colorful flowers to our table and making something special for dinner.
Although we like to keep it simple around here and forgo expensive gifts, it's always fun to take a look at what's out there, whether it's specifically Valentine's Day merchandise or simply colors that remind me of the special day. Today, I'm sharing some of my favorite finds I'm sure every girl will love!
Note: Some links are affiliates.
Magenta pillows from Arianna Belle
Red Beaded Sardinia Bracelet from Stella & Dot
Watercolor Hugs & Kiss Art from LaBerge
Fuchsia XOXO Scarf from Indigo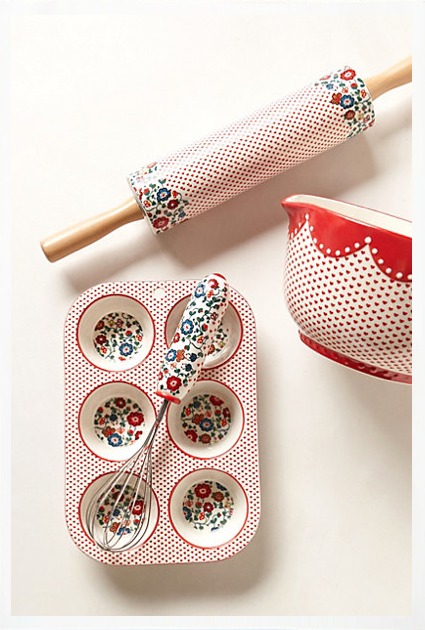 Filomena Baking Collection from Anthropologie
Jessie Steele Red and White Polka Dot Apron from Layla Grayce
Are you craving bright and cheery colors right now? How do you celebrate Valentine's Day with your loved ones? Are there any shops with Valentine's Day products or displays that have caught your attention lately?
xo,