Looking for outdoor project ideas? Come get inspired by these fabulous paint projects, gardening ideas, outdoor decorating tips and more from the Outdoor Extravaganza!
Hey there! If you've been following along for quite some time now, then you probably already know I'll be kicking off the Outdoor Extravaganza later this week. For 5 straight seasons (this being the 6th!), we've tackled all kinds of outdoor projects during the month of May in an attempt to get our spaces ready for summer. It's been great motivation!
Today, I thought it would be fun to take a walk down memory lane and share some of my favourite projects, as well as those from past participants. I've had 15 bloggers join me over the years, as well as many, many others who have linked up at the wrap-up parties making it so much fun!
I want to encourage you to get going on some outdoor projects of your own. I'm excited for this upcoming go-around where I have another amazing group joining me. We'll be hosting one big Outdoor Extravaganza link party on May 26th, as well as an Instagram challenge. It's a great opportunity to get your outdoor projects featured, so get started! More details will be shared on Thursday when this event officially begins, so be sure to come back!
Please remember to pin these lovely outdoor ideas from the original source.
Favourite Plants & Flowers Projects
DIY Flower Planter with Shelf by Fynes Designs
Fairy Garden How-to by Echoes of Laughter
DIY Succulent Birdcage by Craftberry Bush
Trash to Treasure Tool Box Herb Planter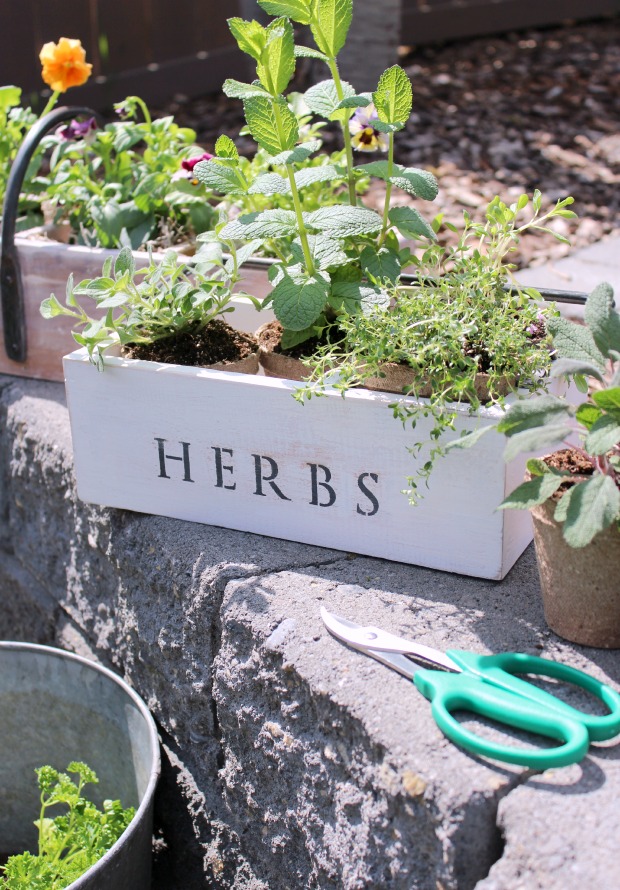 DIY Faux Galvanized Planter by The DIY Mommy
Favourite Outdoor Decorating & Entertaining Projects
Summer Bucket List Potting Bench by Our Fifth House
Adding Personality to Your Backyard by City Farmhouse
Crostini Bar for Summer Entertaining by Craftberry Bush
Flea Market Style Outdoor Tablescape
Country Farmhouse Porch by The DIY Mommy
Favourite Outdoor Build-it and Paint Projects
Creating a Container Garden with an Old Bench
Gardening Bench by Craftberry Bush
Bright Yellow Outdoor Hostess Station by Echoes of Laughter
Garden Bench Makeover with Paint by The Blissful Bee
Have a favourite outdoor project in the bunch? Have you been inspired to start something new outside? See you at the Outdoor Extravaganza on Thursday!
To see more gardening, outdoor decorating, paint, building ideas and more, follow the Outdoor Extravaganza board on Pinterest.
Enjoy your day!