Early Spring Gardening: Starting Seeds Indoors
Tips for starting seeds indoors in the early spring season.
Happy first day of spring! Have you started thinking about gardening yet? We're still getting snow around here (in fact there's a blizzard going on right now), so digging around in the dirt and outdoor planting won't happen for a while. But, I have started the process of planting seeds indoors.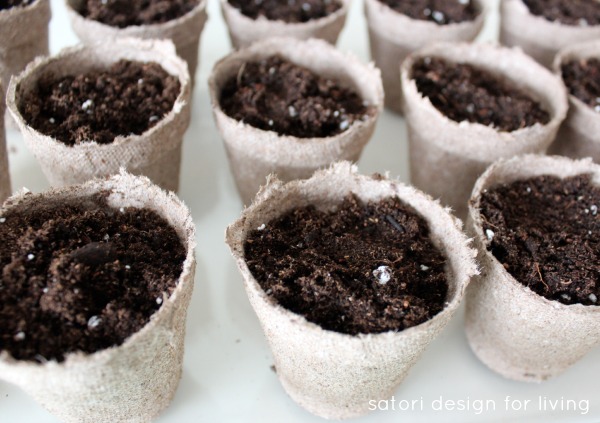 A couple of weeks ago, I was at the dollar store and came across a pack of tiny peat pots. Organic produce has become very important to us, especially in the past couple of years. That being said, I thought I'd try growing some of our own this season.
In the past, I have tried starting some seeds indoors. Some turned out, while others were a flop. After doing some research, I'm hoping the changes I made this time around will lead to success.
So far, I've sowed two types of basil, chives, spinach, lettuce and rosemary in organic potting mix. I plan on showing you progress updates on Facebook over the next few weeks (hopefully all good!).
If you're looking for tips for starting your own seeds indoors, I recommend checking out growing seeds indoors. It goes into detail about timing, watering, lighting and more.
Garden Planting Calendars
Another handy tool I came across is this garden planting calendar. Simply input your location and an entire sowing and transplant timetable will pop up for spring and fall. So handy! There's also this one from Almanac.
Do you start seeds indoors? What tips do you have to ensure healthy plants?
Check out more ideas in the Gardening and Outdoor Project Gallery, including this Spring Crocus Planter.
One other thing before you head off… If you're looking for more useful and pretty ideas in your life, make sure you're on the email list! You can subscribe here.
Happy planting!