Hello there! Yesterday, my son made it home from college for Christmas break, so I spent most of the day chatting and catching up with him. It was great to have all of us under one roof again last night!
I'll be taking a break from blogging starting next week, but before that happens, I have a few more Christmas ideas I want to share with you. Our house is still torn apart as we undergo renovations, so I won't be sharing a full house tour. I may, however, get around to snapping a few photos of the areas I managed to make Christmas-like. Today, I wanted to show you my vintage glam Christmas gift wrap.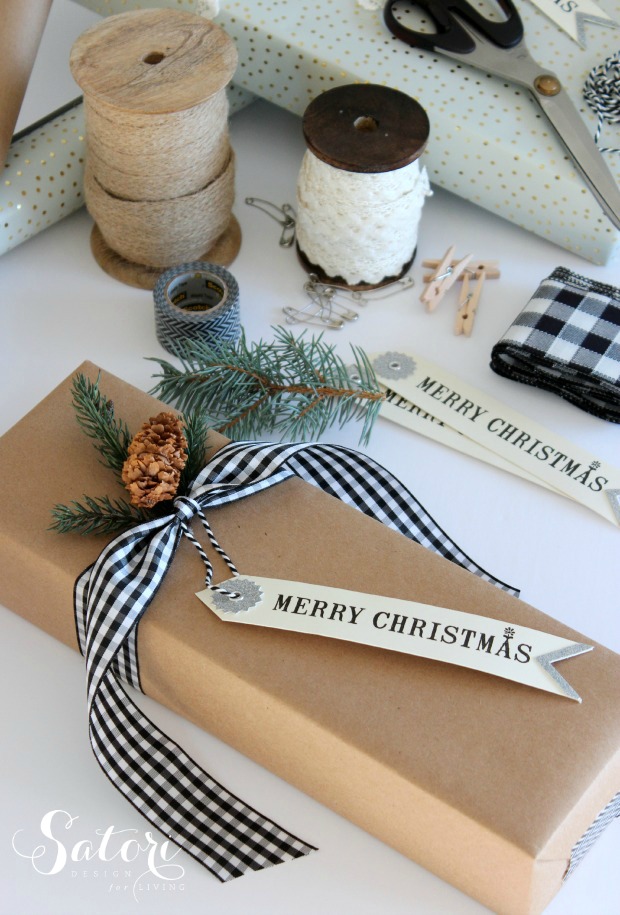 As mentioned a couple weeks ago, I love wrapping gifts. Each year, I make tags or embellishments that go along with my chosen decorating scheme. (I think my friends and family have come to expect it!) This time, I put together some vintage canvas gift tags.
To go along with these, I found spools of pretty lace and jute, in addition to ready-made cardstock tags that have a vintage glam look. Some polka dot metallic wrapping paper, brown craft paper, more ribbon, as well as a few other touches, and I was ready to begin my wrap-a-thon.
Vintage Glam Christmas Gift Wrap
For the finishing details, I like to use washi tape and evergreen cuttings. Tags and embellishments can simply be attached with safety pins or mini clothespins- easy and inexpensive!
The best part is when it all comes together under the Christmas tree…
If you haven't finished up your gift wrapping, I have a few more ideas for you…
Jingle Bell Gift Embellishments
Wood Slice Chalkboard Gift Tags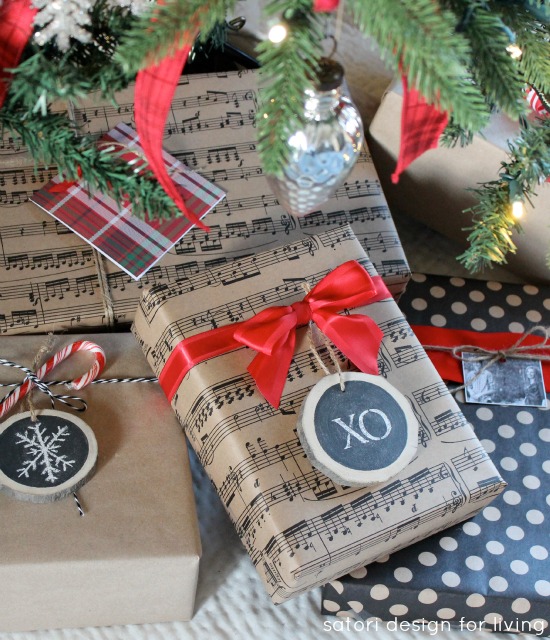 Happy gift wrapping!