Yum Food & Fun for Kids Magazine Feature
Check out Yum Food & Fun for Kids Magazine Summer 2015 edition featuring my skillet s'more brownies. You'll also find more delicious recipes and ideas to keep the kids busy!
Hello there! It's been a couple weeks since my last post and I'm so glad to be back. I've been dealing with some family health issues and, over the weekend, we moved our son home. I'm thrilled to be able to spend some quality time with him over the summer before he gets ready to head back to college in the fall. It always goes by so quickly!
Another bit of exciting news is my feature in Yum Food and Fun for Kids magazine, which just launched this week.
You may recall my camping-inspired dessert recipe I shared on the blog last summer. Well, one of the editors from YUM for Kids contacted me back in February to see if it could be included in their summer 2015 edition. Of course, I said yes!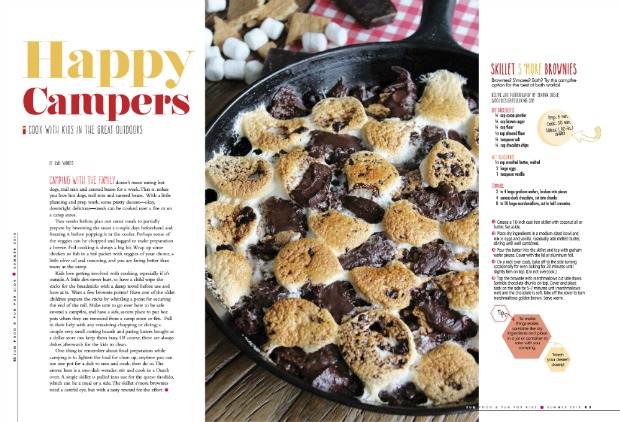 If you're looking for more fun recipes, crafts, and ideas to keep the kids busy this summer, I recommend picking up a copy. So far, I've only been able to get a digital version, so please let me know if you see one in print.
In this edition, Sara from Homespun Hostess talks about how to host a retro soda pop party and Cathy from Lemon Tree Dwelling shares a simple recipe for banana split kabobs. I'm definitely trying those! And, of course, there's so much more that I simply can't include. Believe me when I say I'm in good company. Just look at that cover and you'll know what I'm talking about!
Tomorrow, I'll be back with a DIY Mother's Day gift idea.
Thanks for stopping by,