Get inspired by the top outdoor decorating picks from this year's Outdoor Extravaganza!
Happy Memorial Day to my friends south of the border! I hope you're enjoying your long weekend. For me, the past few days have been a whirlwind of projects and hosting an outdoor party (I'll be sharing the details of that very soon)!
A big thank you to everyone who shared their Decorating Projects at the Outdoor Extravaganza last week! So much inspiration, as always! Today, I thought I'd share some of my favorite outdoor decorating projects from the party along with a couple that seemed to be top picks amongst readers according to the number of visits. Here goes…
Outdoor Decorating Ideas
Orange Cooler Drink Cart by Pink Little Notebook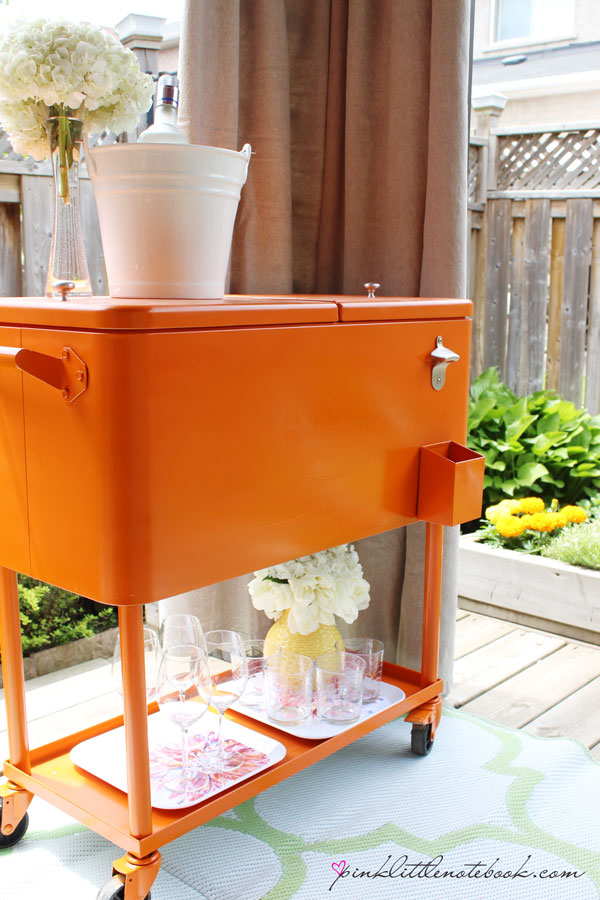 Thrift Shop Picnic Basket Planter by Priscillas
House Number Flower Pot by Decorated Chaos
Blue Outdoor Bench Vignette by The Lavender Bouquet
If you were featured, please grab a button to display on your blog along with a link back to this post.
Remember, the Outdoor Paint Project Party kicks off on Wednesday (the final week of this year's Outdoor Extravaganza). Can't wait to see what you've sprucing up!
xo,