Front Porch Reveal + New Door Color
Is your front porch in need of an update? I'm loving our new wrought iron front door color, the refreshed pewter grey stain and pretty fall plants!
A couple weeks ago, I asked you all to weigh in on which color I should paint my front door. Thank you for the feedback! The top response was blue, with black and yellow being close contenders. Basically, it was a mixed bag, which meant I probably couldn't go wrong with any of my considerations.
To refresh your memory, this is what our front door and porch looked like BEFORE.
As I always do when selecting paint colors, I held my fan deck up in the location and began flagging colors that stood out to me. I then taped the larger swatches from my Benjamin Moore color kit to the door and stood back. It didn't take long for certain colors to jump out, and I quickly had it narrowed down to (you guessed it) blue, yellow and black!
Yellow was the next color I eliminated as an option. Our house faces southwest and yellow was far too bright with the sun shining on it. I could also tell by my husband's less than stellar reaction and my son's shoulder shrug that it wasn't their favorite color (although they usually defer to me when it comes to decorating decisions). Blue and black, however, were capturing my attention equally. I decided to sleep on it (all this over a door color!).
The next day, I considered our landscaping colors which made my decision much easier. Not only do we have a large tree with plum foliage on it throughout the summer, but most of the perennials in our front yard have purple or yellow blooms. I felt that adding blue would just be too much color. In addition, I've always loved the sophisticated and classic look of a black door. After looking at several blacks, I decided on Benjamin Moore Wrought Iron. It has a blue undertone, which seems to complement our siding and trim.
Front Porch Reveal
Wrought Iron looks more charcoal or navy in the direct sun, especially with the semi-gloss finish, but I love the richness it brings to our front porch. I typically like to change the decorating seasonally, and this new door color serves as a nice backdrop to my fall planter.
This year, I went with something a little different. After visiting a local garden center, I was immediately smitten with this ornamental kale for its vibrant color and texture. For height and added color, I also picked up this green mountain boxwood.
The small thyme plant was transplanted from my small kitchen container garden I created in the spring.
To freshen up the rest of the front porch, I re-stained everything similar to the existing light grey and charcoal colors. I then applied a clear coat to the deck surface to keep it low maintenance.
I'd like to add an outdoor rug if I can find one the right size, as well as a chair on the left hand side to make the space more inviting. Perhaps I'll wait until spring.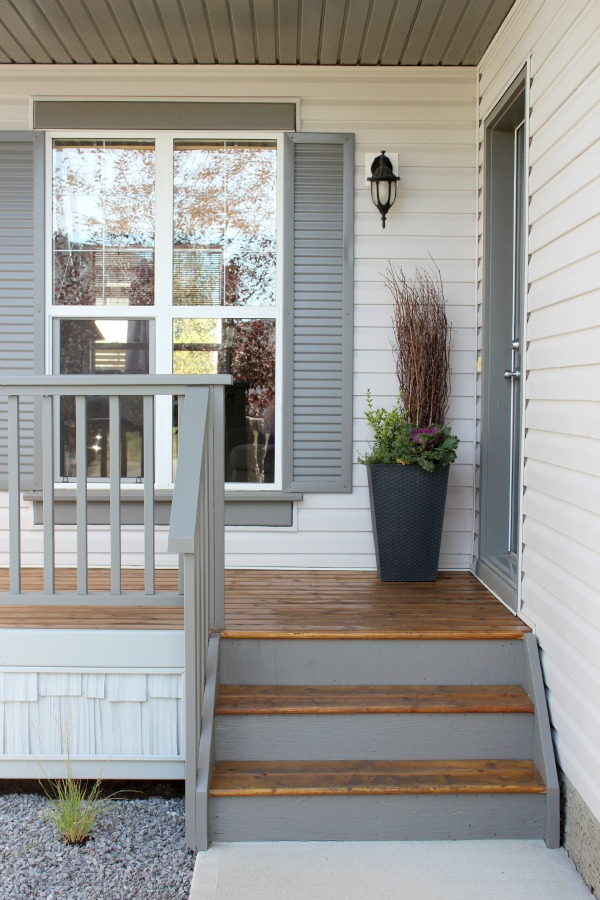 To soften the rock (and replace our evergreens that were not-so-evergreen), I planted two ornamental grasses (prairie dropseed and moor flame) and an atomic lilac. They look small right now, but they will fill in eventually (fingers crossed they survive the winter).
I'm relieved that we've had such a beautiful fall and I've been able to get all of this completed before the snow flies. To me our house feels so much more welcoming and I find myself using the front door a little more than necessary!
Outdoor Paint and Stain Details
More Curb Appeal Ideas
Update: Check out the yellow bench I added to our front porch.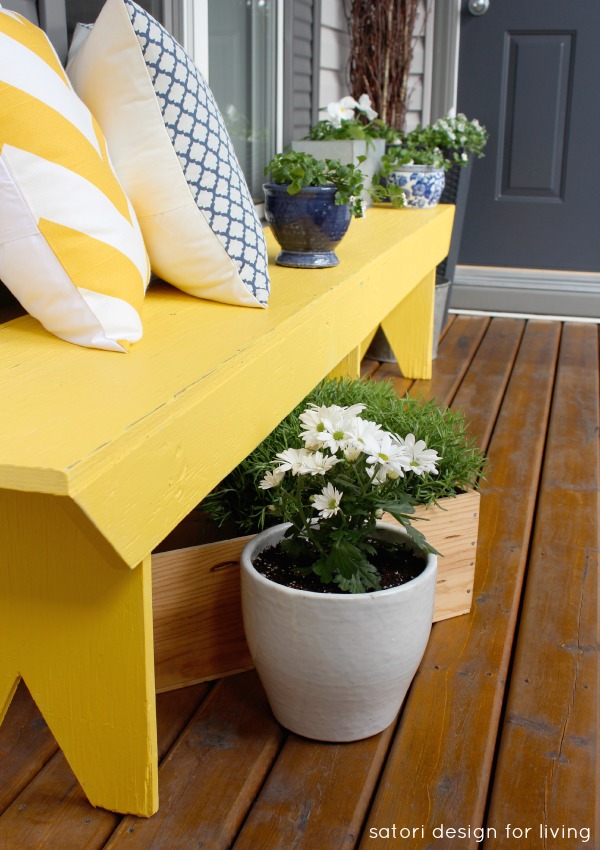 Thinking about a new door color? Take a look at some of my top exterior paint picks!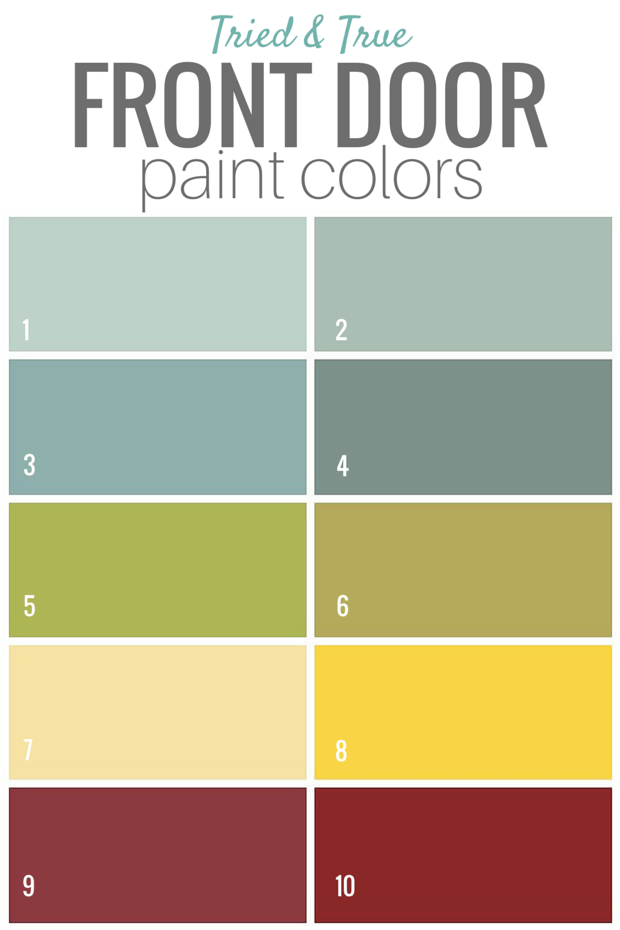 Want more paint colour suggestions like these sent directly to your inbox? Be sure to SUBSCRIBE.
Enjoy your day!