Are you old enough to remember the style of the 80's? I've heard that if fashion is going to repeat itself, it's usually in a 30 year cycle. If we apply this rule, then it makes sense why gold is the metallic that's showing up everywhere.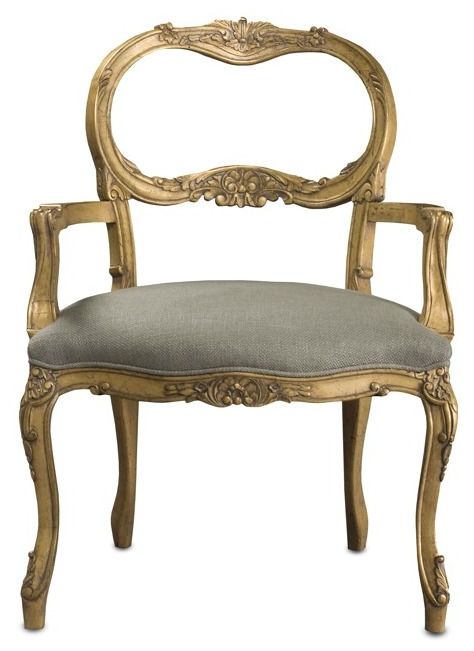 My Two Designers
Layla Grayce
Although I've embraced gold's comeback in fashion for the past couple of years in my jewelry and accessory choices, I've been a little more cautious when it comes to decorating my home. I guess I can say I've admired it from afar.
*contains affiliate links
Things began to change for me in late winter when my blogger friend, Amanda, added accents to her daughter's room. I was really drawn to the look of her gold spray painted drapery rod.
Amanda Carol Interiors
Then I noticed the impact Nester's gold leaf project had on simple white plates in her dining room.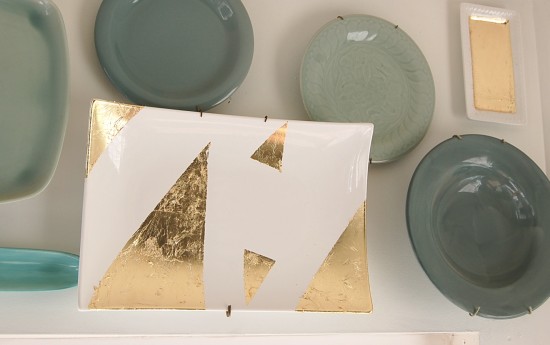 Now I find myself thinking about ways I can inject this warm metallic into our home. Perhaps I'll try my hand at gold leafing a few frames or a mirror.
Or maybe I'll reserve gold for holiday decorating.
What I do know for sure is that although gold is on my radar, I'll only be using it in small doses.
Have you fallen in love or more "in like" with gold? Has this metallic already made its way into your home or are you just considering how to incorporate it like me? Or perhaps you're waiting for this train to pass by?
Enjoy this lovely fall day!