Favourite Paint Colours Spotlight – Seeking Lavender Lane
We're talking paint all week long! Get inspired by these favourite paint colours from Deb of Seeking Lavender Lane. Gorgeous selections!
Welcome to Day 2 of the favourite paint colours series! Did you love Sarah's selections as much as I did yesterday? Ready for more beautiful inspiration?
Today I have Deb from Seeking Lavender Lane stopping by to show you some gorgeous paint colours she has used throughout her home. I had the pleasure of meeting Deb at Haven Conference years ago and have been smitten with her European farmhouse style ever since. She's beautiful inside and out. Get ready to be wowed!
Deb's Favourite Paint Colours
Since I am a neutral lover, I always try to find neutrals that have personality but still feel timeless. Of course, they need to feel very "European" too. I am drawn to warm colors and cool, but in our current home we chose a warmer pallet. Warm wood flooring, warm white walls, and warm gray accents along with the black and white touches…
So, which paint colours did I select for our home?
Benjamin Moore White Dove
This paint color is the perfect warm white without too much yellow undertones. It's a great neutral backdrop that has an old world feel.
I love how this color looks and feels in our bedroom.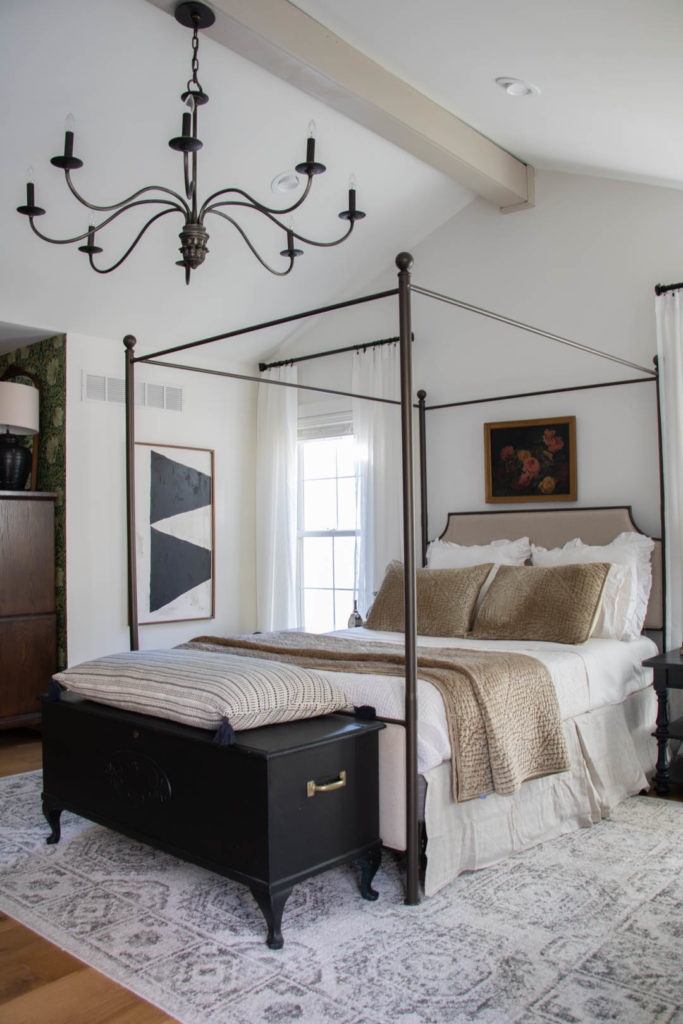 Benjamin Moore Copley Gray
This paint is my newest favorite moody green/gray. It coordinates well with all the neutrals in my house but I wanted our dining room to have a little more of its own personality. Since we have an open concept space I added this to our trim and DIY vertical shiplap walls.
We also used Copley Gray in my daughter's cottage style bedroom along with wallpaper.
Benjamin Moore Stone Hearth
My favorite greige! It's warm and timeless. I've used it on most of our trim and doors in our house.
We recently finished our fireplace, where you can also see our White Dove walls and Stone Hearth trim. They pair beautifully together!
Benjamin Moore Graphite
LOOOVEEE this dark charcoal gray. It's the first one I have found that has no blue undertone. We recently painted our shed this color and I plan to update our charcoal office with this color since it's a bit deeper, moodier, and more true to charcoal.
Be sure to follow along on Instagram for the latest updates!
Deb's Top Paint Colour Picks
White Dove by Benjamin Moore | Copley Gray by Benjamin Moore
Stone Hearth by Benjamin Moore | Graphite by Benjamin Moore
Oh my! Isn't it all so beautiful?! Deb has done such a great job adding history and character to her home. And, another vote for White Dove, which is a colour we've used throughout out home. Good to know! I think there'll be some other colour repeats this week.
Be sure to come back tomorrow for PART THREE of this series featuring Ashley from Modern Glam with her top paint colour picks.
Want more paint colour suggestions like these sent directly to your inbox? Be sure to SUBSCRIBE.
Enjoy your day!