12 Creative DIY Wall Art Projects
You'll love these designer-approved DIY wall art projects that create interest on a blank wall without costing a bunch!
I've been working on the finishing touches for our living room with the main focus being on art. Although this room was painted quite some time ago, I wanted to find just the right pieces before we started making any new nail holes. Patching, sanding, priming and painting can be a total pain, so I'm always a little reluctant to pull out the hammer without a pretty good plan in place. Art makes a huge difference in a space, and is definitely worth the hassle.
Although I've created art for several rooms in our house, this time I decided to order a selection of prints and frame them in white to hang over our sofa. During the renovation, we decided to close up an arched opening from the living room to the dining room to give us more wall space. As a result, the room is more cohesive and cozy, but we've lost some of the natural light coming into the space. The light and airy gallery wall we're planning on installing should do a good job of lightening up the space and adding the interest it's currently lacking.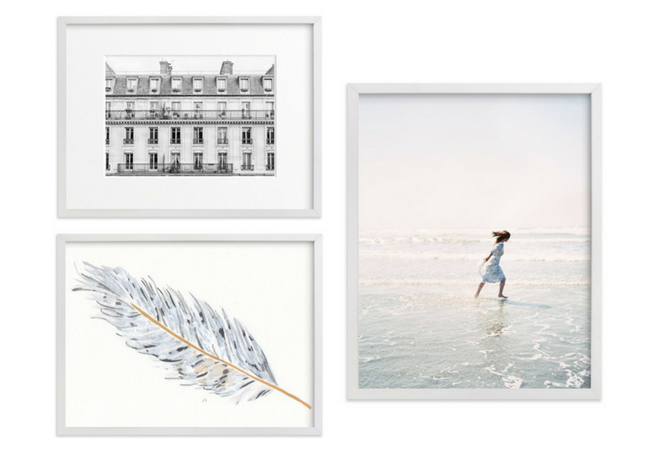 I'll be revealing that decorating project with you next week if everything goes as planned, so stay tuned.
Update: See the completed living room art project!
Until then, I wanted to share some beautiful and creative DIY wall art ideas I came across that create interest on a blank wall without costing a bunch. Art can definitely be an investment especially when it's oversized, so making your own is often a great solution. It really is easier than you may think! (Please remember to pin from the original source.)
DIY Wall Art Projects
Word of the Year Art by Thistlewood Farms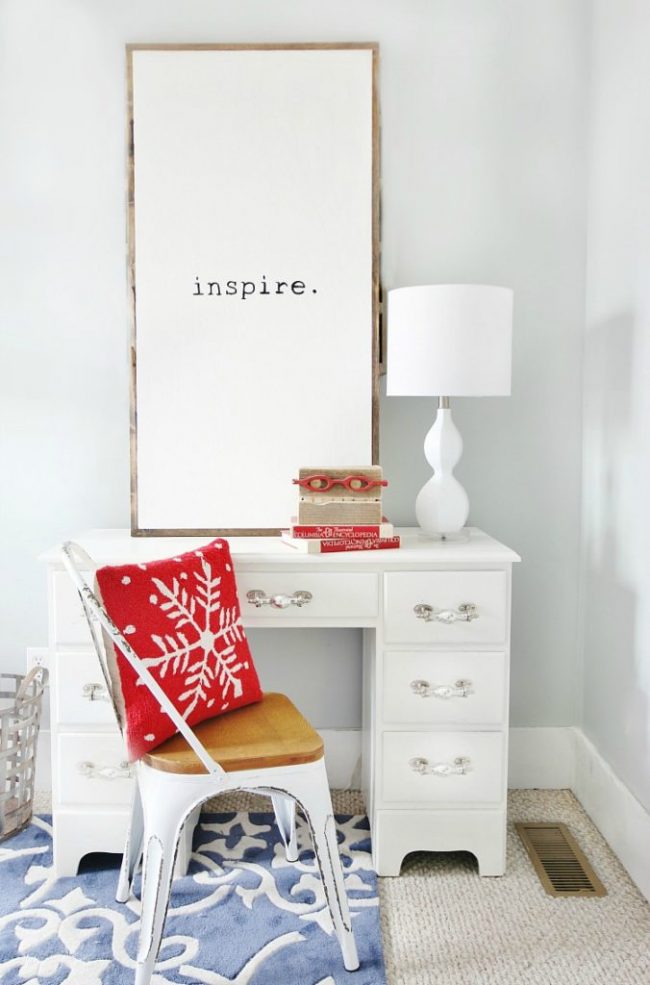 Modern Coastal Art by City Farmhouse
Batik Stencilled Art by Bre Repurposed
Paper Wall Art Tutorial by Sugar and Cloth
DIY Fabric Canvas Art by Design Improvised
Wood Sign Calligraphy Quote by Angela Marie Made
Wallpaper Botanical Art by Craftberry Bush
Black and White Hanging Poster Art by Lay Baby Lay
DIY Abstract Oversized Art by City Farmhouse
Framed Bird Prints by Poppytalk
Unique Wall Art Ideas
And, for something a little different in the wall art department, consider these beauties…
DIY Watercolor Plates by Sugar and Charm
Modern Tassel Wall Hanging by Homey Oh My
Finally, here's a fern art project I created using black paint and a real fern frond. Easy and inexpensive!
Before you go, I wanted to ask what your biggest struggles are when it comes to decorating your living room. Is it artwork? Accessories? Paint Colours? Something else? I'd love to know.
Enjoy your day!