Christmas Decorating Inspiration
Sharing beautiful Christmas decorating inspiration from some of my favourite home bloggers, including tree decor, front porch ideas and more.
Wow, this week flew by! I've been busy with Christmas projects and plugging away on our powder room renovation when I can. My search for just the right light fixture has been challenging. Crossing my fingers I'll find something this weekend!
I was hoping to share our front porch with you today, but I'm a wimp when it comes to cold weather and have been putting off decorating it until it warms up. The plan is to tackle it on Sunday.
Have you been checking out any Christmas house tours? There are some impressive holiday decorating ideas in blogland right now. I like to see them as inspiration only. You know, one takeaway you can possibly attempt over the weekend. Try not to fall into the comparison trap, where you see your home as a let down. I've talked about dipping your toes in and getting wet. Over time, your home can become everything you desire if you keep taking the steps towards your goals!
Christmas Decorating Inspiration
Oh my, you must check out Lucy's gorgeous home all decked out for Christmas. That flocked tree… be still my heart!
Speaking of gorgeous trees, check out Jamie's French-inspired white Christmas tree. So beautiful!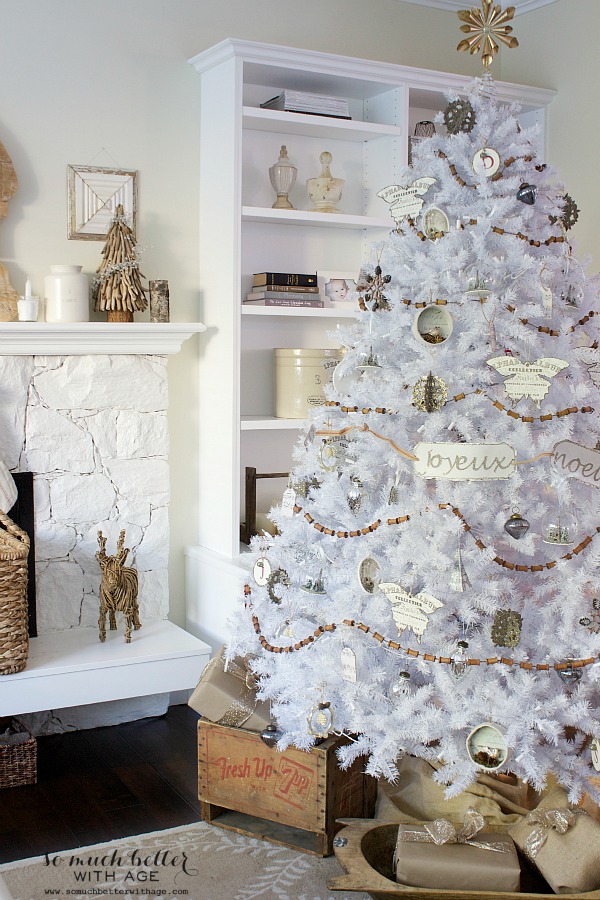 I love Jennifer's Christmas kitchen with beverage station and all!
How dreamy is this rustic Christmas front porch with a swing?! Can't wait to see what Liz does with her new home!
Think about decorating the unexpected areas in your home. Jennifer's kitchen window with garland looks fantastic!
My favourite pin of the week- a gorgeous stairway with garland and white bows from Better Homes & Gardens. So simple and pretty!
Want more holiday and seasonal ideas like these sent directly to your inbox? Be sure to SUBSCRIBE.
Enjoy your weekend!