I had the best time on my birthday getaway!
Hello! It has been a bit of a whirl wind this month, and I must apologize for the scattered posts. As many of you know, it took me a couple of weeks to recuperate from a terrible flu I had over Christmas. That meant delaying project plans and so much more.
On Thursday I had to put everything on hold once again (not complaining) to partake in a surprise getaway my husband planned for my birthday. Yes, it was very sweet and thoughtful of him (just like this cake he came home with on Wednesday night from Crave)!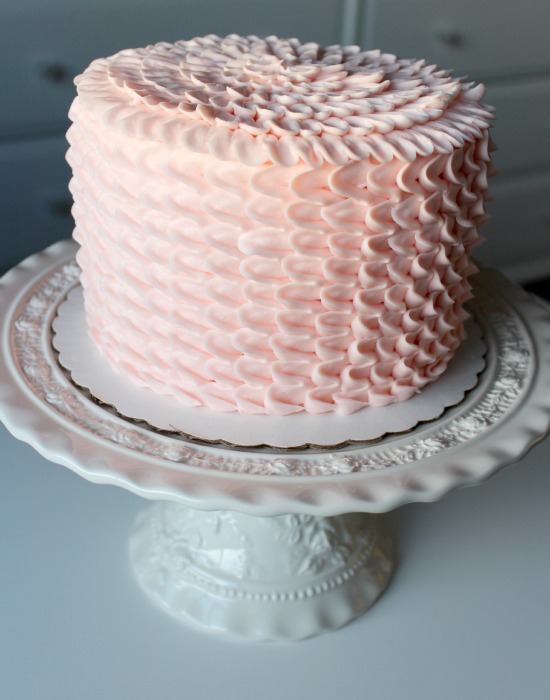 Some of the links in this post are affiliate links, which allows me to make a small commission from your purchase without an additional cost to you. Thanks for your support!
All I knew ahead of time about the trip is that it involved flying somewhere in Canada (the only option as my passport expired- oops!) and to pack "dress up" clothes. Leading up, I tried to find out a little more (take a bathing suit? need a parka?), but all he'd talk about was the motel (say what?), checking the weather report for Manitoba (knowing it was super cold there), that sort of thing- ha ha, not funny! Finally, when we checked in at the airport, I read 'Vancouver' on my ticket and was super excited (and relieved)!
We stayed at the Opus hotel in Yaletown. I've stayed there before on a business trip around five years ago, but who knew my husband was actually listening when I said I wanted to go back! If you've never been, it's worth the splurge (at least for a night or two).
We were greeted with champagne at check in and a double chocolate cake in our room (my husband told them we were coming to celebrate my birthday). The continental breakfast was one of the best we've had, and I couldn't get enough of the heated tile floor in the bathroom (we are so getting that in our next house). Simple things like a bathroom stocked with L'Occitane products, as well as a fresh water carafe and candy on the nightstand at turndown service won me over. I could get used to that kind of lifestyle!
Located across from the hotel is one of my favourite home decor and lifestyle shops, The Cross.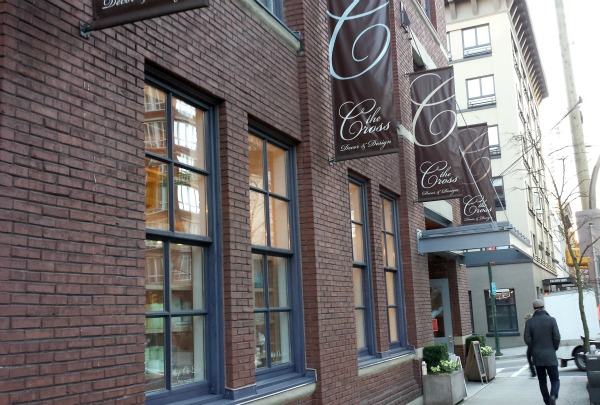 Although I wanted to bring most of the store home with me, I settled on an individual butter dish I have a plan for (I'll share that idea later this week). Isn't it adorable?!
Aside from a visit to Granville Island (that market is amazing) and shopping on Granville Street, we checked out designer Rosie Daykin's Butter Baked Goods on Mackenzie Street. I loved the nostalgic mint green paint paired with the oversized pink floral wallpaper- so pretty! We ate a yummy lunch and had a very difficult time choosing just one thing to share for dessert. We must've eyed everything up and down at least four times (and forgot to take photos)! We finally settled on a peanut butter cookie sandwich.
Want to try some of Rosie's recipes at home? She created a beautiful cookbook.
We also took a stroll through historic Gas Town and visited the Museum of Anthropology. If you have an appreciation for art and culture, definitely plan on stopping by.
It was a trip that involved a lot of eating and shopping. Definitely a birthday to remember. Probably a good thing it was short!
After returning to the dirty snow and cooler weather on Sunday night, I felt a little sad to leave the green of Vancouver behind (probably had a bit to do with coming off my sugar high!). However, nothing beats the sunny blue sky I woke up to on Monday morning. Only a few more months and our green will start!
Have any favourite places to visit in Vancouver? What are your favourite things to do there on a weekend getaway?
Enjoy your day!