Sharing how I transformed an old tray with spray paint and wallpaper, plus other fabulous spray paint makeovers.
Today I'm excited to be guest posting over at Living Savvy. If you remember a while back, Tiffany participated in my Designer Challenge, and I was thrilled when she asked me to be part of her Spray Painter Anonymous series. I just love her sense of humour and amazing style!
I've been following this series for a while, and I'm amazed by the transformations each and every time. I'd love for you to see what I did with a little spray paint and a few other supplies to make over a (well, let's just say U-G-L-Y) tray. Here's a look…
Tray Before
Tray Makeover Steps
First, I gave the whole tray a few light coats of white spray paint.
Then, I applied wallpaper I had leftover from another project. Lastly, I sprayed the whole thing in a low gloss clear coat to protect it.
Tray After
Currently, I'm using the tray on my desk. It's super versatile and would definitely look good in any room of our house!
Other Spray Paint Makeovers
Chevron Magazine holders by The Mustard Ceiling
DIY Dessert Platters by Centsational Girl
Decorative Birds by Dream Book Design
I also have this outdoor bar cart I made using a baby changing table and spray paint.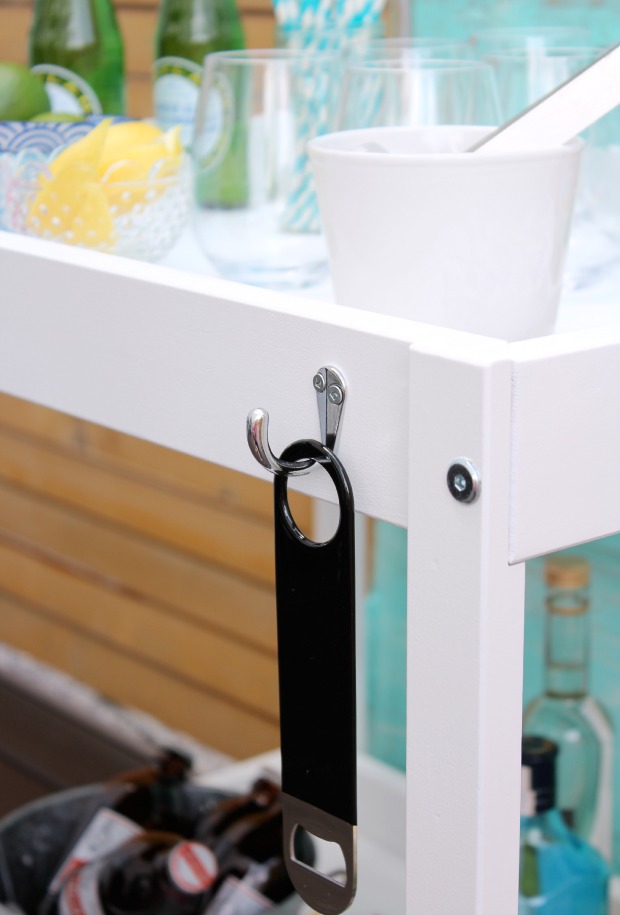 Isn't it amazing what a little spray paint can do, right?! Be sure to check out more in the Paint Projects gallery!
Thanks for stopping by!