Our basement renovation is moving right along and I'm feeling a bit of pressure to make some of the decorating decisions including paint colors. Up until this point, I've had a general idea of how I want the final area to feel, but I've been slow at nailing down specific choices. Today, the trim work is being finished and the next step will be painting. Time to make my final paint color selections!
Normally, I go to my Benjamin Moore deck for colors, but I decided to give Sarah Richardson's Collection from Para a try for something different. I like how the large paint swatches make it easy to compare colors. It's so much easier to get a sense of how the actual color will look and feel on the walls.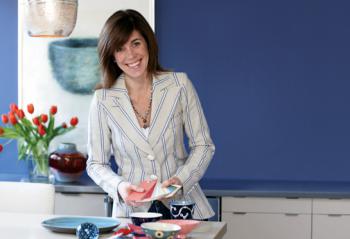 Basement Paint Colors
For the main walls, I was looking for something neutral with a bit of a grey undertone. Cashmere (SR-13) seemed to be the color that read a bit grey but still maintained a bit of warmth.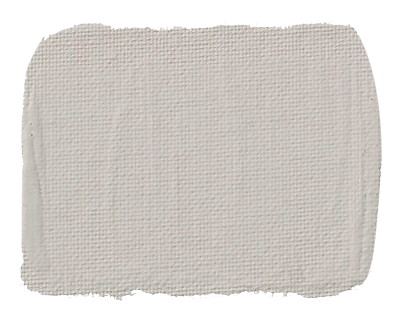 For the TV wall, I decided to go with a deep grey color. My hope is that it will blend better with the TV and speakers so they aren't a main focal point of the room. I also prefer watching TV screens in front of a dark background color. You? Thunderstorm (SR-72)  is a grey that changes depending on the light, from grey to green to blue. I think it's the perfect complement to the quartz countertop we're planning on installing in the snack bar area, as well as some of the accents and artwork we plan on adding to the room.
For the trim and ceiling, I chose Snowfall (SR-29). I like the warmth it has without being too yellow.
Finally, the snack bar cabinets are going to be sprayed in Shoreline (SR-43), a soft grey derived from the color of stone. I went back and forth on this decision between grey and white, but after seeing these grey cabinets on Pinterest, I was able to make my decision.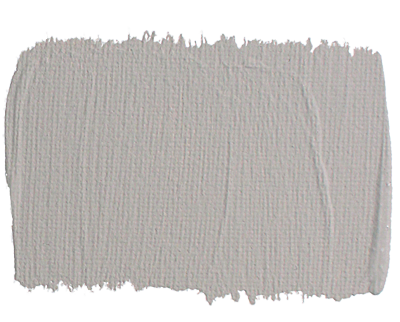 I'm crossing my fingers all of the colors work well together. There's really only one way to find out, so I'm taking the leap of faith. I'll let you know how it goes!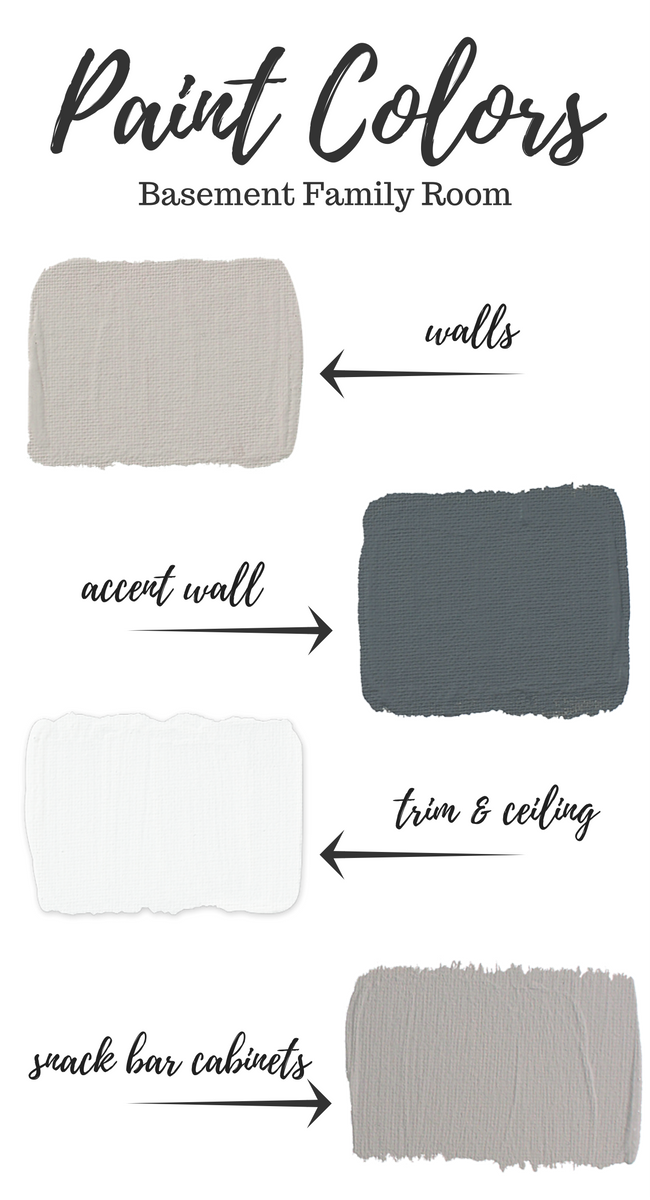 Have you tried the Sarah Richardson Paint Collection? I'd love to know what colors you adore.
UPDATE: Although Sarah Richardson no longer has a collection with Para, these colors can still be mixed. Ask where they sell Para paints.
As well, if you want to see how these paint colors turned out on our basement walls and cabinets, go HERE!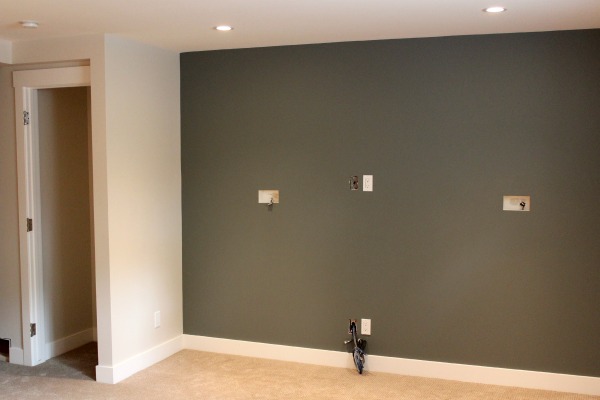 Finally, you can check out Choosing Paint Colors With Confidence for tips on how to select the right colors for your space.
Happy Wednesday,
Like this post? There's more...